Sinkhole Near Disney World Destroys Villa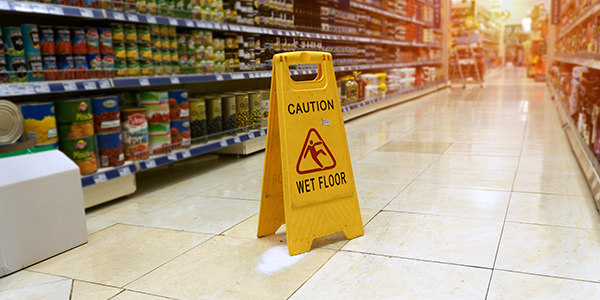 A massive 100-foot sinkhole near Disney World has swallowed a Florida villa in Clermont, west of Orlando.
One building was completely destroyed and 105 people were evacuated, according to the owner. Two other buildings were also evacuated, reports The Associated Press. No one was killed.
Here's what the villa owner and injured victims will have to do going forward:
Premises Liability?
The injured vacationers may be able to sue the resort's owner under the theory of premises liability.
Generally, landowners have a duty to maintain a safe environment for their guests. And if there are warning signs that a home is on a shaky foundation, then the owner is legally required to make necessary repairs or warn visitors of the danger.
The resort guests may be able to recover losses from their ruined vacation if they can prove the owner failed to heed sinkhole warning signs. These can include slumping trees or fence posts; small ponds in areas where water hasn't collected before; the wilting of small, circular areas of plants; and structural cracks in walls.
Failure to Disclose?
Generally speaking, property owners are required to disclose "material facts" about a property to potential buyers, while landlords are responsible for disclosing hazards on the property to tenants -- including resorts and vacation rentals.
In Florida, sellers and landlords are legally required to disclose the potential for sinkholes in an area. Failure to do so could void the sale or lease.
That means the villa's owner could soon be sinking in legal woes if he knew about the sinkhole but failed to disclose it to the vacation renters.
Insurance May Cover It
Fortunately, the villa owner has insurance, which is crucial in Florida where sinkholes are common. The owner will need to file an insurance claim for damage caused to the home by a sinkhole.
Often, insurance companies deny claims by disputing whether the "structural damage" is cosmetic or not. Since the 100-foot sinkhole swallowed the villa whole, that likely won't be an issue here.
For the time being, owners are most concerned about prevention. Currently, buildings near the sinkhole are being tested, reports the AP. Geological testing can search for the potential of future sinkholes and predict how dangerous they could be.
So much for the happiest place on Earth...
Related Resources:
You Don't Have To Solve This on Your Own – Get a Lawyer's Help
Meeting with a lawyer can help you understand your options and how to best protect your rights. Visit our attorney directory to find a lawyer near you who can help.
Or contact an attorney near you: