3 Potential Ways to Sue Over a Sinkhole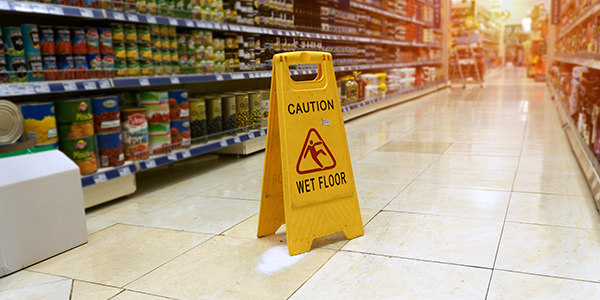 Jeff Bush was asleep in his Florida home when a giant sinkhole opened under his bedroom. The 37-year-old man is presumed dead in this very unfortunate accident, Reuters reports. But can anyone sue over this sinkhole? Or was it simply a freak accident for which no one is to blame?
It doesn't happen often, but sinkholes have been known to form and cause massive damage. This is especially true in parts of Florida. (In fact, another sinkhole has now opened up just two miles from Bush's home, Tampa's WTSP-TV reports.)
When sinkholes form, property owners and injured victims can potentially file lawsuits under several theories of liability. Depending on the circumstances, these can include:
Premises liability. If you are at someone's home and you are hurt in a sinkhole, you may be able to sue the owner of the home under the theory of premises liability. Generally, homeowners have a duty to maintain a safe environment for their guests. And if there are warning signs that a home is on shaky foundation, then the homeowner may be responsible for performing the necessary repairs or warning visitors of the danger. Of course, liability under this theory would depend upon the owner knowing about the sinkhole, or having reasonable notice of the danger.


Real estate fraud. Unscrupulous sellers will sometimes sell you a damaged home without telling you that it is sitting on top of a sinkhole. After all, until a sinkhole actually develops it can be extremely difficult to see the warning signs. If a seller fails to notify a buyer of a known sinkhole, the seller could potentially be liable for damages. Many real estate agents use some form of a sinkhole disclosure statement in states like Florida where sinkholes are an issue.


Neighborly nuisance. Sometimes the damage to your property may be caused by someone else. For example, if a factory around the corner performed some underground work affecting the foundation of your entire neighborhood, you may be able to sue the factory for sinkholes and other damage. Practically speaking, suing a neighbor for negligently creating a sinkhole may be the best way for a victim to recover damages.
Deaths caused by sinkholes are rare. It is much more common to experience property damage or monetary loss when sinkholes form. If that happens to you, you may want to contact an experienced attorney to learn about your options for collecting damages.
Related Resources:
You Don't Have To Solve This on Your Own – Get a Lawyer's Help
Meeting with a lawyer can help you understand your options and how to best protect your rights. Visit our attorney directory to find a lawyer near you who can help.
Or contact an attorney near you:
Content For You