SoCal Jogger, 63, Mauled by 4 Pit Bulls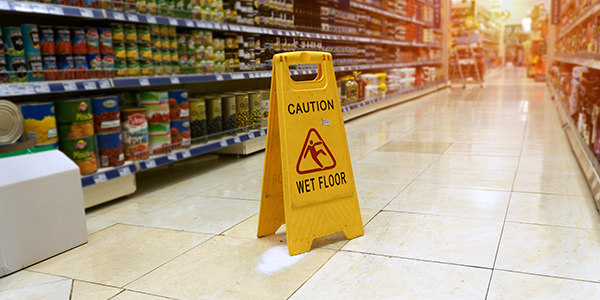 A jogger was killed after being mauled by four pit bulls Thursday in Southern California. Law enforcement officers are now on the hunt for the animals.
The Los Angeles County Sherriff's Department issued a warning to stay away from the area in the town of Littlerock, near Palmdale, where the 63-year-old female victim was attacked, reports The Los Angeles Times.
It's not yet clear who owned the pit bulls involved in the jogger's mauling. But if an owner is identified, he or she could face serious charges, not to mention a potential lawsuit by the victim's relatives.
Police on Hunt for Dangerous Dogs
The sheriff's department tweeted a warning as deputies searched for the "tan, vicious" pit bulls Thursday, just a few hours after the jogger was pronounced dead, reports LAist.
The attack raises questions about what people should do when they're confronted by viscious dogs. Here are some suggestions that may help:
Don't make loud noises. An agitated or angry dog may be provoked or encouraged to attack by screams or shouts.
Avoid eye contact. Don't have a John Wayne moment with your would-be canine attacker. Instead, the American Veterinary Medical Association suggests no eye contact and backing away slowly.
Teach your children about dogs. Make sure your kids know not to poke or hit dogs, which can instigate an attack.
What to Do If You're Bitten
Suffering a dog bite can be frightening, not to mention expensive. But if you remain calm and follow these steps, you can get through it:
Get medical treatment. Dog bites can carry rabies or infectious bacteria, so sterilizing the wound and prompt medical attention is necessary.
File a police report. You may not want to get the dog's owner in trouble, but documenting your injury will save you future legal heartache.
Contact a lawyer. There are lawyers who specialize in animal bite cases, and they can help you determine what legal action is right for you.
Strict Liability for Dangerous Pets
After you've contacted a dog-bite lawyer, he may advise you of whether your state, like our unfortunate jogger's home state of California, has specific dog-bite statutes that provide for legal recovery.
Even if your state does not, owners of wild animals or even specific breeds known to be dangerous, like pit bulls, can be held to a strict liability standard for their pet biting or attacking you.
Related Resources:
You Don't Have To Solve This on Your Own – Get a Lawyer's Help
Meeting with a lawyer can help you understand your options and how to best protect your rights. Visit our attorney directory to find a lawyer near you who can help.
Or contact an attorney near you:
Content For You