'Stress Ball' Injury Victim Sues for $500K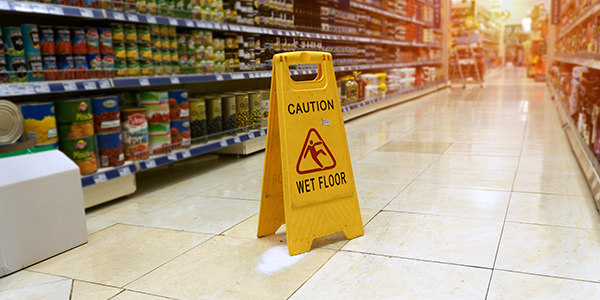 The next time you have the urge to playfully toss a stress ball at a friend, think twice about it. You may find yourself on the wrong end of the lawsuit.
That's what happened when Mayor Ron Onslow of Ridgefield, Washington tossed a foam ball towards a Ridgefield Councilman and accidentally hit Jeanne Harris of Vancouver, Washington in the temple. He apologized and thought the incident was over. That was in June 2011.
Then in June 2012 Harris brought suit not against Onslow, but against the city of Ridgefield claiming $500,000 in damages.
That's right; she's not trying to collect from the person who threw the ball but rather from the city that he works for.
True, Onslow did throw the ball during an Association of Washington Cities meeting where Onslow and Harris were acting in their official capacities as representatives.
Harris claims that the toss caused her left retina to become loose and partially detached. While she is covered by insurance, her claim mentions that she has had six unsuccessful surgeries to fix the problem.
She wants compensation to cover the potential sight loss in that eye, even though the complaint doesn't mention any actual loss of sight according to The Colombian.
Suing a city is different from suing an individual because governments often have some kind of immunity from suit. Liability for personal injuries is often fairly limited and local governments may have regulations on how quickly a suit must be filed. They also may limit whether the plaintiff is entitled to a trial or merely a settlement negotiation.
It's unclear what Ridgefield's laws are on the matter but it could make it difficult for Harris to prevail or even get her day in court.
It can be tricky to sue the government. Figuring out how to build a case can be easier if you consult an attorney.
This isn't about whether her lawsuit has merit; governmental immunity doesn't turn on how legitimate a claim is. It protects cities from whole classes of lawsuits in order to minimize damages.
Still her lawsuit gives a whole new meaning to "it's all fun and games until someone loses an eye."
The stress ball lawsuit is probably the least of Harris's worries. She also filed for bankruptcy in early 2011 and is undergoing a messy divorce that is causing more financial difficulty according to The Columbian. She was formally reprimanded following an unprofessional outburst in 2010.
Related Resources:
You Don't Have To Solve This on Your Own – Get a Lawyer's Help
Meeting with a lawyer can help you understand your options and how to best protect your rights. Visit our attorney directory to find a lawyer near you who can help.
Or contact an attorney near you: