Study Finds Rise in Computer-Related Injuries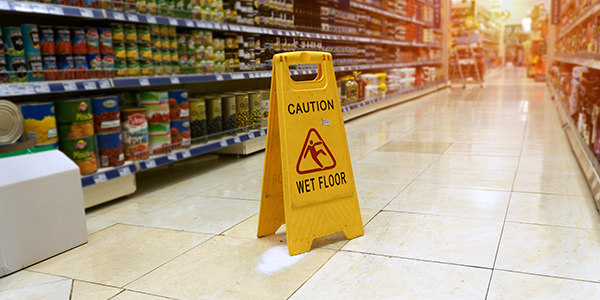 Since the prehistoric Information Age days of the Commodore 64 and the TRS-80, injuries linked to personal computers have typically been of the repetitive-stress variety (i.e. carpal tunnel syndrome), coupled with concerns over long-term vision problems. But a new study finds that the incidence of "acute" physical injuries caused by computer equipment -- everything from falling equipment to tripping over wires -- is on the rise.
The study Acute Computer-Related Injuries Treated in U.S. Emergency Departments, 1994-2006, to be published in the July issue of the American Journal of Preventive Medicine, found a seven-fold (732 percent to be exact) increase in acute computer-related injuries from 1994 through 2006, with a spike in cases involving young children.
Researchers looked at 78,000 computer-related injuries that were treated in emergency rooms over that 13-year period. Here are some highlights from the findings, as discussed in a June 9 News Release from the American Journal of Preventive Medicine:
93 percent of computer-related injuries occurred in the home.
Children under the age of five were injured at the highest rate, comparing all age groups.
Injuries to extremities (arms, legs, hands, and feet) were most common (occurring in 57.4 percent of all cases).
Trips and falls occurred most often to children under five and adults over 60.
For children under 10 years of age, head injuries were the most common type of harm, likely due to falling equipment.
You can thank technological advances for one piece of good news: according to the study, injuries related to computer monitors have fallen off drastically from their 2003 peak. This is largely due to the move toward lighter liquid crystal display (LCD) screens, away from those bulky and anvil-heavy cathode ray tube monitors.
A related story in Forbes points out that the rise in computer-related injuries mostly mirrors an arc in the popularity of household computers: "From 1989 to 2003, the number of U.S. households with a computer increased from 15 percent to 62 percent, according to the most recent statistics available from the U.S. Census Bureau. Nearly one-third of those had at least two computers."
You Don't Have To Solve This on Your Own – Get a Lawyer's Help
Meeting with a lawyer can help you understand your options and how to best protect your rights. Visit our attorney directory to find a lawyer near you who can help.
Or contact an attorney near you: