Teen Drowns in Swim Class, Unnoticed for 17 Mins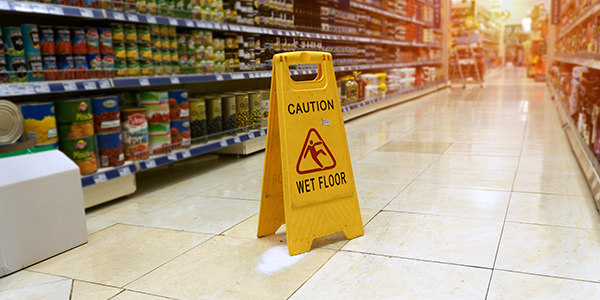 A 14-year-old boy drowned during his high-school swim class in Connecticut. Malvrick Donkor was reportedly underwater for 17 minutes before anyone noticed him, the website Gothamist reports.
Surveillance tapes show Donkor climbing down a ladder into the deep end of the pool. You can reportedly see him sinking into the water before other students swim around and even above him, seemingly unaware that Donkor was in trouble below.
Only after class ended did another student spot Donkor's body and alert the swim class instructor.
One source reportedly said that Donkor, an recent immigrant from Ghana, likely just slipped underwater without any splashing, screaming, and flailing that many typically associate with drowning, Gothamist reports. That could explain how a class of high-school students swam around Donkor without noticing that he was underwater for 17 minutes.
The swim instructor who was on duty, Thayer Redman, was placed on administrative leave and the pool has been closed, reports Gothamist. The school would be wise to brace itself for a wrongful death lawsuit as well.
Anyone who has ever taken a life-guarding course knows that drowning can be extremely difficult to spot. The signs of drowning are nothing like what they appear to be on television or in the movies. The victim typically has no ability to scream for help or even flail around. Instead, as the source in the Gothamist article stated, the victim oftentimes just "slips" into the water.
Still, just because a drowning child can be difficult to spot, it is not impossible. In fact, life guards and children's swim instructors should be trained in how to spot the subtleties of a child in danger.
A school typically bears responsibility for the health and safety of children in its care. Just as a school may be responsible for a negligent or careless school-bus driver who gets into an accident, a school could also be held responsible for a negligent or careless swim instructor who fails to spot a drowning child.
The investigation into Donkor's death continues. It is still unclear whether the drowning was preventable or if the swim instructor was at fault.
Related Resources:
You Don't Have To Solve This on Your Own – Get a Lawyer's Help
Meeting with a lawyer can help you understand your options and how to best protect your rights. Visit our attorney directory to find a lawyer near you who can help.
Or contact an attorney near you: