Top 5 Dog Bite Prevention Tips for Owners, Parents, and Kids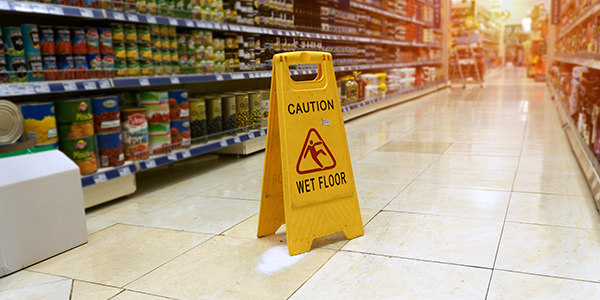 Each year over 4.7 million people are bitten by dogs, with about one in five bites requiring medical attention, according to estmates from the Centers for Disease Control and Prevention. And a recent study from the University at Buffalo finds that dog bite incidents increase as the weather gets warmer, so now is a great time for everyone -- dog owners, parents, and kids -- to learn more about staying safe and preventing dog bites.
Top 5 Dog Bite Prevention Tips -- for Dog Owners
1. Do Your Research. Before you purchase or adopt a dog, look into the breed's background and characteristics in terms of aggressiveness, behavior around children, and other factors that might make the dog a good or bad fit for your household and lifestyle.
2. Spay/Neuter Your Dog. Research shows that a spayed or neutered dog is less likely to fight with other dogs, be overly territorial, and exhibit other kinds of aggressive behavior.
3. Train Your Dog. Be hands-on with teaching your dog proper behavior and discipline, and encourage other family members to participate in the dog's training so that everyone is involved. Training classes in a positive environment can be a good idea for particularly problematic behavior.
4. Socialize Your Dog. Gradually familiarize your dog with adults, kids, and other dogs so that your pet becomes comfortable in a variety of situations.
5. Avoid Aggressive Play. Playing rough with your dog, (i.e. wrestling and chasing) can seem pretty harmless at home, but it can lead to dangerous situations if your dog instigates that kind of behavior around strangers.
Top 5 Dog Bite Prevention Tips -- for Parents and Kids
1. Approaching an Unfamiliar Dog. Parents and kids should be cautious when approaching an unfamiliar dog, and always ask the dog owner's permission before petting his or her dog. When a dog is first getting to know a child, calm and quiet is the optimal environment.
2. If an Unfamiliar Dog Approaches. Kids should be reminded to stay still and calm if an unfamiliar dog approaches them. Let the dog sniff and check out the situation, and chances are the dog will want to be friends.
3. Don't Run Away. When you're done petting a dog (or if the dog is exhibiting aggressive behavior), it's a good idea to back away from the dog slowly and avoid running, so that the dog isn't encouraged to chase.
4. With Toys, Dogs Don't Like to Share. Dogs can be very protective over their chew toys and other possessions, so kids should always remember not to try to take a dog's toy away.
5. Let Sleeping (and Eating) Dogs Lie. Many dog bites occur when a dog is startled or disturbed while it is trying to eat or sleep, so kids should be taught to leave a dog alone at these times. A good rule for kids to remember is: Make sure the dog sees you first.
Learn more about dog bites, prevention, and legal issues related to dog bites:
You Don't Have To Solve This on Your Own – Get a Lawyer's Help
Meeting with a lawyer can help you understand your options and how to best protect your rights. Visit our attorney directory to find a lawyer near you who can help.
Or contact an attorney near you:
Content For You