In Killer Bee Death, Is Anyone Liable?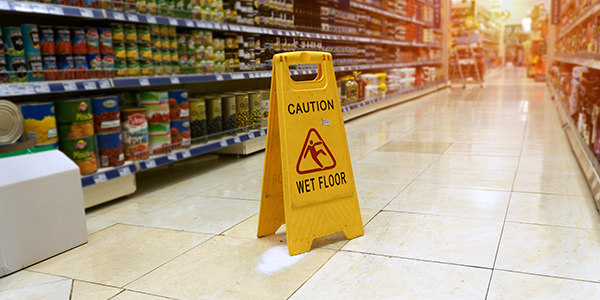 A killer bee death in Texas has left a man's family in mourning. It also raises a few potential legal issues regarding liability.
Larry Goodwin of Moody, Texas, who just celebrated his 62nd birthday on Friday, was driving his tractor when it hit a pile of wood -- which included an empty chicken coop that contained 22 honeycombs. An estimated 40,000 killer bees swarmed and stung him to death, KCEN-TV reports.
Goodwin had apparently been on his neighbor's property when he upset the hive. The neighbor's wife and daughter tried to help, and got stung approximately a hundred times between the two of them. One of these women also remain in critical condition.
"Killer bee" deaths are not common, having occurred just a handful of times in the past, according to federal figures. Still, can anybody be held liable for a killer bee death? It depends.
Potential Premises Liability
Under the theory of premises liability, property owners can be held liable, depending on the circumstances, for accidents and injuries that occur on their property.
Factors that determine liability usually depend on the status of the visitor who was hurt. There's generally no liability for trespassers, for example. But for guests who are on the property with the owner's consent or awareness, there is generally a higher standard of ensuring a safe premises. (Based on news reports, it's not entirely clear if Goodwin was technically trespassing or not.)
However, that safety standard is often limited to circumstances that the owner is aware of, or would be aware of through a reasonable inspection. So in this case, if the neighbor knew about the killer bee hive and did nothing to get rid of it or warn guests on his property, then he could potentially be found liable for the injury or death of a visitor.
Animal Liability and Negligence
Further details are not known at this point as to whether or not the bees were actually owned by the neighbor or anybody. However, in the general case of animal liability, owners of the animals in question can be held responsible. While commonly liability for animals applies to dogs and their owners, this can extend to beekeepers and their bees as well.
State laws on bee liability vary, but if the bee is considered a wild animal in that state, then the beekeper could be held strictly liable.
Related Resources:
You Don't Have To Solve This on Your Own – Get a Lawyer's Help
Meeting with a lawyer can help you understand your options and how to best protect your rights. Visit our attorney directory to find a lawyer near you who can help.
Or contact an attorney near you: