Top 5 Theme Park Injury Concerns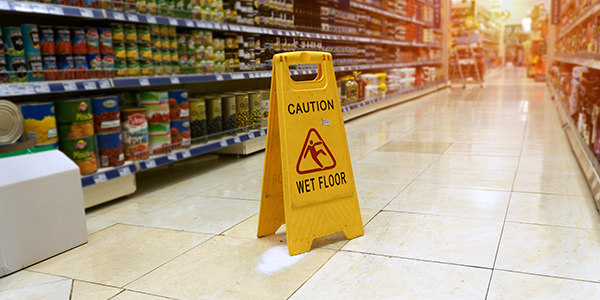 School is almost out; summer is almost in, and family vacations are right around the corner. For millions of us, that means a trip to Disney World, Sea World, or any of the other theme park worlds nationwide.
While a trip to an amusement park is undoubtedly fun, they're not always the safest place on earth. So what happens if you're injured during your Wally World adventure? Here are some common questions and concerns regarding theme park injuries.
The Happiest Place on Earth is also one of the most litigious places on earth. Any time your open for as long and Disneyland and Disney World and have as many customers, you're bound to see a lawsuit or a few hundred of them. And here's what you can learn from those injury lawsuits filed against Disney.
There may only be two Disney locations, but there are over 1,000 water parks from coast-to-coast that make cooling off from global warming a fun family affair. Generally, theme parks are responsible for the safety of their rides and attractions, but there are some extra concerns when it comes to patron safety in water parks.
While the latest controversy about SeaWorld's killer whale shows came from concern of the wellbeing of the whales, there have also been injuries and deaths to trainers too. Just like parks have a responsibility for customer safety, they are responsible for their employees' safety as well. And workers' compensation claims against theme parks are commonplace.
Most theme parks want to avoid the negative publicity associated with a personal injury lawsuit, and will do their best to settle the case before it ever goes to trial. Additionally, many parks have customers sign a liability waiver in an attempt to absolve them from legal responsibility. While these waivers can deter some lawsuits, they are not always enforceable.
Despite a theme park's best intentions to avoid customer injuries, they do happen. And despite a theme park's best efforts to avoid litigation, there are ways to sue a theme park if you are injured at one.
The best way to know whether you have a case against a theme park is to ask an experienced personal injury attorney. Many offer free consultations, so contact one in your area today.
Related Resources:
You Don't Have To Solve This on Your Own – Get a Lawyer's Help
Meeting with a lawyer can help you understand your options and how to best protect your rights. Visit our attorney directory to find a lawyer near you who can help.
Or contact an attorney near you: