'Brain-Eating' Amoeba Scare Closes Water Park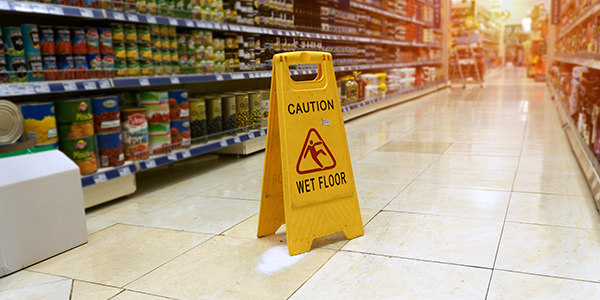 A summertime swim took a turn for the sick after a visitor at an Arkansas water park contracted a potentially lethal form of amebic meningitis, a brain-eating parasite, causing the park to close.
The Arkansas Department of Health (ADH) confirmed that a 12-year-old girl contracted primary amebic meningoencephalitis (PAM), probably from swimming at the Willow Springs Water Park in Little Rock, CNN reports.
Should parents now worry about their children being infected at a water park?
Dangerous but Common Amoeba
The organism behind this dangerous form of meningitis is called Naegleria fowleri, or the "brain-eating" amoeba. It is commonly found in warm freshwater and soil worldwide, according to the Centers for Disease Control.
PAM cases caused by N. fowleri usually occur in the southern United States, although this is only the sixth case of PAM infection in Arkansas in the last 40 years, the ADH reports. One of those cases occurred in 2010, and was also linked to Willow Springs Water Park, according to CNN.
Infection can occur when water containing the amoeba enters a person's nose, allowing the organism to travel upward into the brain, reports the CDC.
Water Park Liability?
Amusement and theme parks are no strangers to lawsuits over illnesses. For example, in 2008 a norovirus outbreak at a Six Flags water park led more than 100 infected patrons to sue the park for negligence.
The Willow Springs patron who contracted PAM from the park could potentially sue for negligence, but she would need to prove that the park somehow breached its duty of ordinary care to its guests.
It is possible that the sick swimmer might sue under a theory of premises liability, if a dangerous condition that is especially risky for children, like N. fowleri or other lethal pathogen, was known to, but not eliminated by, the property owners.
Safety Tips
Given that most water park injuries will likely settle out of court, parents and their children will want to take steps to lower their risks of infection by the brain-eating amoeba.
The CDC recommends that while swimming in fresh water:
Hold your nose shut, use nose clips, or keep your head above water;
Don't dunk your head in hot springs; and
Avoid stirring up sand or mud in shallow areas.
The owners of Willow Springs Water Park have promised that the park "will not ever reopen as a sand bottom lake," reports ADH, which may lessen the chance of future brain-eating amoeba infections.
Related Resources:
You Don't Have To Solve This on Your Own – Get a Lawyer's Help
Meeting with a lawyer can help you understand your options and how to best protect your rights. Visit our attorney directory to find a lawyer near you who can help.
Or contact an attorney near you:
Content For You