Trending Disability Insurance Questions From FindLaw Answers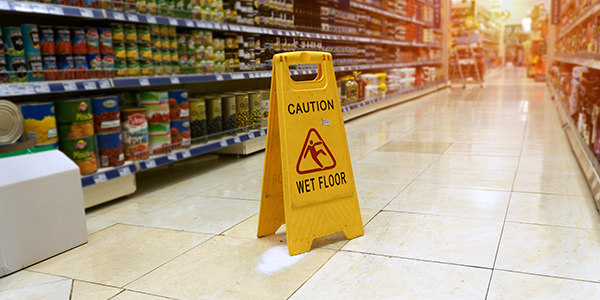 You've got questions ... we've got answers. If you have not yet asked or answered a question in FindLaw's Answers community, what are you waiting for? This amazing free resource supports a dynamic community of legal consumers and attorneys helping each other out. Simple as that.
We see a lot of great questions in our Answers community every day. Here's a look at some recent questions relating to disability insurance from our FindLaw Answers boards:
Does short-term disability insurance cover pregnancy? If it does, should I get my own insurance, or just rely on the insurance provided by my employer?
If you're pregnant or planning to become pregnant, you're probably wondering how much time you can realistically take off work. While maternity leave under the Family Medical Leave Act (FMLA) protects an employee's job for up to twelve weeks, not all employers are covered by the FMLA. And perhaps more importantly, maternity leave does not entitle an employee to paid leave.
So when it comes to getting paid during maternity leave, most people rely on vacation days, sick days, and short-term disability insurance. Short-term disability insurance may be provided the state, your employer, or a private insurance plan. Depending on the plan and the type of delivery method, benefits may last between six and eight weeks and cover fifty to one hundred percent of an employee's income.
Getting back to the poster's question, yes, short-term disability generally covers pregnancy. One thing to keep in mind is that if you're already pregnant and are now considering a short-term disability plan, your claim may end up being denied as a "pre-existing condition." Given that potential income and time at home with your new baby are at stake, you may want to discuss your situation for free with an experienced disability attorney.
I need to file a claim disability insurance claim to cover the medical expenses and lost income incurred from a recent work injury. Do I need to hire a lawyer to file the claim for me?
It's certainly not required that you have an attorney to help you file a disability insurance claim. But having an attorney may mean the difference between your claim being approved and your claim denied. Filing a disability claim often involves tight deadlines, required medical documentation, and tough negotiations with insurance companies. A misstep when it comes to just one of these steps can result in the denial of your claim.

And then comes the whole host of additional steps, procedures, and administrative hoops that make up the appeals process. Why not make sure your claim is filed properly from the beginning? If you are planning to file a long-term disability claim, or have had your claim denied, get back on track and get a free case consultation from a disability attorney today.
Disability insurance can get confusing ... fast! It's no wonder that we get so many questions on this topic everyday in our FindLaw Answers community. If you have not already taken a chance to post or respond to legal questions in this dynamic community, make sure you check it out today!
Related Resources:
You Don't Have To Solve This on Your Own – Get a Lawyer's Help
Meeting with a lawyer can help you understand your options and how to best protect your rights. Visit our attorney directory to find a lawyer near you who can help.
Or contact an attorney near you: