Truck Accidents: 3 Potential Ways to Sue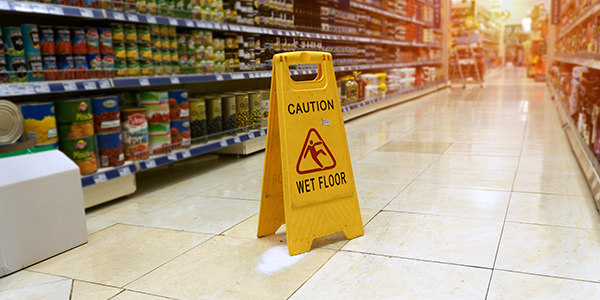 Accidents happen, but when the crash involves a truck, there can be significantly more damage.
Not only can a civil lawsuit help cover your medical bills, but your insurance company may require that you try get the other party to pay before your benefits will kick in. If the other party resists, a lawsuit may be your only option.
But suing a truck driver for causing an accident isn't always the same, or as simple, as suing the driver of a car. There can potentially be more ways to win, and more parties to hold accountable.
For example, a truck accident lawsuit may seek compensation from:
The truck driver. The first step in any crash is to bring a suit against the person who caused the accident. The problem is that most truck drivers don't have the kind of money needed to compensate you for the medical and car repair bills that result from an accident. But it's still worth going through the process to try to get some money in return.


The truck company. Unlike the driver of a private vehicle, a truck driver is likely working on someone else's behalf while he's behind the wheel. That means the company could be held vicariously liable for any accident that happens during the normal course of the driver's business. Or, perhaps you can argue the company was negligent in hiring or training a truck driver. The benefit to this is that the company may have deeper pockets than the driver, and may be better able to cover your bills.


The establishment that got the truck driver drunk. If a truck driver's DUI caused the crash, you may also be able to sue the drinking establishment that sold him the alcohol. Many states have dram shop laws which penalize bars and restaurants that overserve patrons who are already intoxicated. If you can prove that's what happened, and the resulting intoxication led to the accident, the business may be held responsible.
Of course, proving these allegations can be a complicated and time-consuming process, and the truck driver or any other party to a lawsuit will likely fight back.
That's why it may be wise to contact an experienced lawyer who knows about truck accidents and local laws where the crash happened, like a Los Angeles truck accident attorney if the crash happened in Southern California. (For other geographic areas, you can search for accident lawyers by location in our online directory.)
Holding multiple parties accountable may be the best way to pay off the relentless bills that inevitably follow a truck accident -- and to make sure truck drivers don't get away with unsafe driving.
Related Resources:
You Don't Have To Solve This on Your Own – Get a Lawyer's Help
Meeting with a lawyer can help you understand your options and how to best protect your rights. Visit our attorney directory to find a lawyer near you who can help.
Or contact an attorney near you:
Content For You