TX Fertilizer Plant Explosion: 2 Lawsuits Filed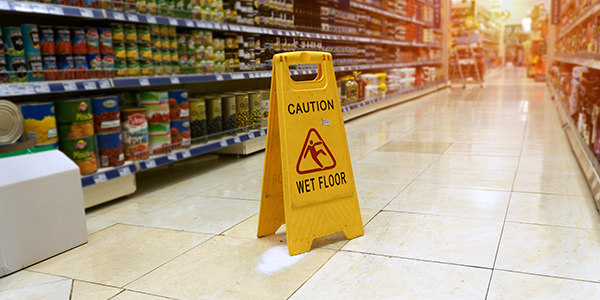 The Texas fertilizer plant explosion that killed 14 people, injured 200 and destroyed dozens of homes last week has led to two lawsuits. They're likely the first of many.
The plant in West, Texas, near Waco, caught fire April 17, and as first responders arrived on-scene, a huge explosion occurred. As expected, the plant's owner is now being sued -- by a single mom and by several insurance companies.
At the center of the explosion, and the lawsuits, is the definition of an inherently dangerous condition.
The Lawsuits
Court filings show the two lawsuits accuse Adair Grain Inc., parent of West Fertilizer Co., of negligence, reports Reuters.
Adair Grain was allegedly "negligent in the operation of its facility, creating an unreasonably dangerous condition, which led to the fire and explosion," according to the lawsuit by insurance companies on behalf of individuals, two churches, and businesses including a Chevrolet car dealer and a bakery.
The other lawsuit was brought by Andrea Jones Gutierrez, a working single mother who lived in an apartment complex that was destroyed in the explosion.
Gutierrez and her child lost their apartment and all their possessions, Reuters reports. Gutierrez is also alleging physical and emotional injuries. She is seeking $500,000 to $1 million in relief.
Potential Legal Arguments
In addition to alleging negligent operation of the plant, lawyers for the plaintiffs could potentially argue that operating a fertilizer plant near a residential area is so inherently or abnormally dangerous that its owner should be held strictly liable for damages.
Historically, fertilizer has been known to be dangerous and combustible, reports The Huffington Post. Ammonium nitrate, one type of fertilizer housed at the West plant, caused an explosion in 1947 that killed more than 500 people, also in Texas. It was the deadliest industrial accident in American history.
More recently, Timothy McVeigh used 2 tons of ammonium nitrate in the deadly Oklahoma City bombing in 1995.
How much ammonium nitrate did the West Fertilizer plant have, according to a 2012 report? 270 tons. Timothy McVeigh used two.
Plaintiffs' lawyers may also argue that Adair Grain's negligence comes into the picture in 2011. That's when West Fertilizer Co. filed an emergency response plan with the EPA, stating there was "no" risk of fire or explosion at the facility, HuffPo reports.
This, the plaintiffs could argue, shows a blatant disregard of the historically documented risks associated with ammonium nitrate.
Related Resources:
You Don't Have To Solve This on Your Own – Get a Lawyer's Help
Meeting with a lawyer can help you understand your options and how to best protect your rights. Visit our attorney directory to find a lawyer near you who can help.
Or contact an attorney near you: