What Movies Don't Know About Injury Lawsuits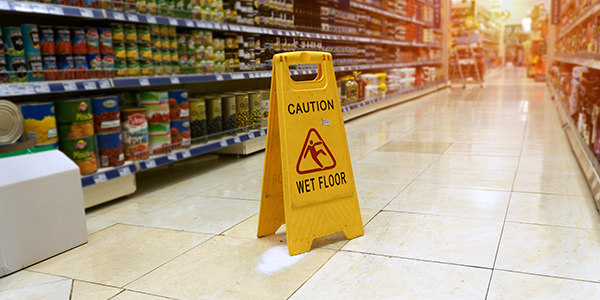 It's no surprise that Hollywood loves legal stories -- after all, criminal cases and injury lawsuits make for good drama. What they don't seem to love, however, is realism.
There are some great movies based on important personal injury suits, including "Erin Brockovich," "Philadelphia," "A Civil Action," and "Class Action." But they don't necessarily give a practical picture of what a personal injury suit actually entails.
That's unfortunate, because a personal injury lawsuit is often the best way to get compensation when others violate your legal rights. So here, we attempt to dispel five movie myths and set the record straight.
It doesn't have to be a class action. There aren't many movies about cases affecting only one plaintiff, but in reality those are the most typical lawsuits. While big cases do happen, most of them center on one person who has been wronged, and the person who allegedly caused the harm.


Lawsuits don't last have to last a decade. One of things that turns people off from filing legitimate claims is the fear that they'll never see any money. True, lawsuits can take a while, but unlike the fears dramatized in "Erin Brockovitch," it's uncommon for them to last as long as a decade.


Lawyers are professionals. Let's be clear: The father-daughter opposing counsel situation depicted in "Class Action" would not be permitted in court. And the verbal abuse between attorney and client in "Philadelphia" also isn't a trademark of the legal profession. When you actually hire a lawyer you're hiring a professional, not someone who's looking to sell tickets.


Big business isn't always the bad guy. Stories that make the news often involve nasty battles in which a company isn't willing to pay. But in reality, when you're injured because of something a corporation did or didn't do, they're often willing to settle the case.


No one has to die before you can file. Hollywood-style personal-injury cases often involve a life-or-death situation where someone has died, or is about to die. But relatively minor physical injuries, emotional damage, and reputational harm can also be the basis for a personal injury suit. You have rights and the law lets you enforce them, even if you aren't dying.
Related Resources:
You Don't Have To Solve This on Your Own – Get a Lawyer's Help
Meeting with a lawyer can help you understand your options and how to best protect your rights. Visit our attorney directory to find a lawyer near you who can help.
Or contact an attorney near you:
Content For You