Who's in Charge? Federal Safety Agencies Still Playing Musical Chairpersons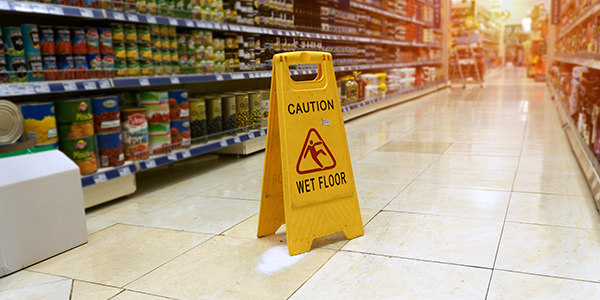 They're more than just acronymns: CPSC. FDA. NHTSA. CDC. These are the federal agencies that are charged with protecting the public through the regulation and oversight of consumer products, drugs and medical devices, vehicles and highway safety, and health and disease in the U.S.
Whenever a new administration takes over the White House, the shake-up in new leadership ripples out to almost all appointed positions in the executive branch of the federal government. President Obama has nominated a number of individuals for the nation's top regulatory positions related to consumer and public safety, and has seen one candidate withdraw after nomination.
So who is (or who will be) running the show at the highest-profile federal safety agencies? Here's a look at the latest nomination news, one acronymn at a time:
CPSC - On May 5, the White House announced the nomination of Inez Moore Tenenbaum, a former state-level education superintendent in South Carolina, to chair the U.S. Consumer Product Safety Commission. President Obama also announced plans to increase the number of CPSC commissioners from three to five, Reuters reports.
FDA - This week, Dr. Margaret Hamburg earned approval from the U.S. Senate's Health, Education, Labor and Pensions Committee, as President Obama's choice to lead the U.S. Food and Drug Administration. An okay from a full Senate vote is necessary before Dr. Hamburg is handed the reins to an agency that is "grappling with issues ranging from food contamination and drug safety concerns to the recent H1N1 swine flu outbreak," Reuters reports.
NHTSA - Earlier this week, President Obama's choice to head up the National Highway Traffic Safety Administration, Charles Hurley (currently the executive director of Mothers Against Drunk Driving) withdrew from consideration. The Wall Street Journal reports that Hurley's withdrawal leaves the agency "operating without a permanent leader as it tackles the complicated and politically thorny issue of how high to raise fuel-mileage standards for passenger cars and trucks starting in 2012."
CDC - Today, President Obama named Dr. Thomas Frieden, currently serving as commissioner of the New York City Health Department, as the pick for director of the Centers for Disease Control and Prevention, the Los Angeles Times is reporting.
You Don't Have To Solve This on Your Own – Get a Lawyer's Help
Meeting with a lawyer can help you understand your options and how to best protect your rights. Visit our attorney directory to find a lawyer near you who can help.
Or contact an attorney near you: