With Cover Charge, Party Hosts May Be Liable in Calif.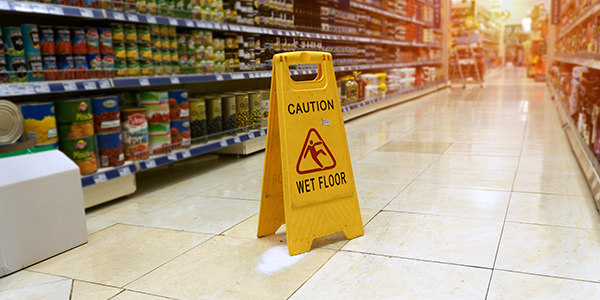 Social hosts who charge a cover to attend their parties can potentially be held liable for injuries caused by their drunken underage guests, the California Supreme Court has ruled.
The unanimous ruling means anyone in California who charges admission to a party and serves alcohol to an intoxicated minor can be just as responsible for the minor's actions as a person who directly sells alcohol to a drunken minor, the San Francisco Chronicle reports.
Some lawyers say that by extending this type of liability to party hosts, it'll further deter people from serving alcohol to intoxicated guests under 21.
The Scope of Social Host Liability
The California ruling centers on social host liability, which works somewhat differently in different states.
In some states, laws hold social hosts liable for accidents caused by drunken guests (of any age) who were served alcohol by the host. In other states, social host liability only applies when a host provides alcohol to obviously intoxicated guests under 21.
In California, the law generally makes a social host immune from liability for drunken guests -- unless the host sells alcohol to a drunken minor who then gets into an accident. (Adult party hosts can also be held liable if they simply serve alcohol to a minor who then causes an accident, the Chronicle explains.)
So what if a party host in California charges a cover and serves alcohol to minors? According to the California Supreme Court, an admission charge can qualify as a "sale" of alcohol to minors, and can potentially lead to liability for the social host.
Underage Hosts Can Be Held Liable
The California Supreme Court's ruling came in a lawsuit brought by parents of a man who was killed by a 20-year-old drunken driver following a house party in 2007. The party host, also 20, charged a cover for uninvited guests, including the driver -- who was already intoxicated when he arrived, the Chronicle reports.
The victim's parents sued the party host, but a lower court dismissed their case, finding that no "sale" of alcohol had occurred and immunity applied. Monday's ruling by the state's highest court means the party host's cover charge can potentially qualify as a "sale," which could make the host liable for the victim's wrongful death. The lawsuit now heads back to a lower court for trial.
Beyond this case, the California Supreme Court's ruling is significant in that it expands the liability for social hosts in the Golden State, Bay City News Service explains. Now, party hosts of any age who charge a cover and serve alcohol to drunken minors can potentially be sued over those intoxicated guests' actions.
Related Resources:
You Don't Have To Solve This on Your Own – Get a Lawyer's Help
Meeting with a lawyer can help you understand your options and how to best protect your rights. Visit our attorney directory to find a lawyer near you who can help.
Or contact an attorney near you:
Content For You