Woman Impaled by Tree Limb to Get $9.5M From City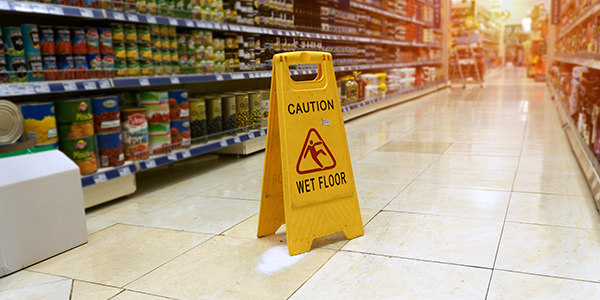 A Georgia woman who was impaled by a tree limb and had to get a leg amputated is set to collect a $9.5 settlement from the city of Savannah.
The case demonstrates that successfully suing the government is no easy feat. But when you're severely injured on public property, it is possible.
The road to legal recovery, however, can be an arduous one.
Governmental Liability
From defective sidewalks to falling tree limbs, many legal claims stem from injuries on public property. To recover damages for such injuries, victims must generally pursue tort claims against the government, which can be a tricky matter.
Governments and their subdivisions are usually entitled to what is known as "immunity" to liability and lawsuits, meaning that they cannot ordinarily be sued without permission. But most governments waive that immunity when plaintiffs follow very specific rules for filing an injury claim against them.
In this case, Shanta Greene successfully sued the city after a tree limb fell from a city-owned tree and impaled her in the passenger seat of a truck. Greene lost her right leg and sustained an assortment of related physical injuries, along with a brain injury, reports the Savannah Morning News.
Greene claimed the city was negligent in caring for the tree, while the city claimed it was an "Act of God" and there was no evidence the limb was in danger of falling.
A Chatham County State Court jury sided with Greene and awarded her $12 million for her injuries. The city appealed the award, but then reached a $9.5 million settlement with Greene. The deal then went to the Savannah City Council for final approval.
$9.5 Million Settlement
In a 5-4 split vote, the Savannah City Council approved a settlement of $9.5 million to resolve Greene's lawsuit with the city, which was filed more than three years ago, reports the Morning News.
The tricky part about settlements involving a federal, state, or local government is that taxpayers foot the bill for a damages award. That's why half of the council members -- including the mayor -- voted against paying the settlement. But the majority paid deference to the jury's decision and voted in favor of the settlement.
The city plans to borrow money from itself to immediately issue Greene a payment. It received approval from an outside auditing agency to use a 10-year plan to reimburse itself. The first year's payment of about $1 million was included in the 2014 budget, which was also approved during Thursday's council meeting.
Related Resources:
You Don't Have To Solve This on Your Own – Get a Lawyer's Help
Meeting with a lawyer can help you understand your options and how to best protect your rights. Visit our attorney directory to find a lawyer near you who can help.
Or contact an attorney near you: