2nd Cir. Reverses Judge's Denial of SEC v. Citigroup Settlement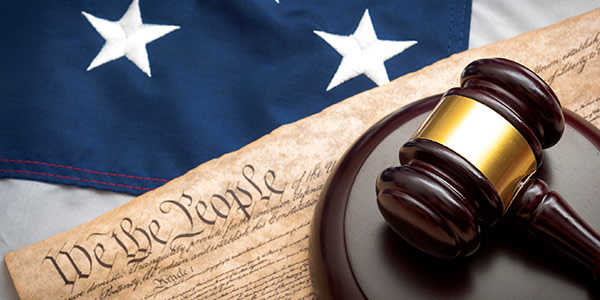 Following the financial crisis of 2008, the S.E.C. has initiated many actions against banks and bank officers related to their conduct that led to the economic fallout. One such case was brought against Citigroup, where the S.E.C. alleged that Citigroups's investors suffered loss due to the bank's violation of Sections 17(a)(2) and (3) of the Securities Act of 1933.
When the S.E.C. and Citigroup sought approval of their settlement agreement before district court Judge Rakoff, he denied the consent order, and scheduled a trial date instead.
The Proposed Settlement
The proposed settlement between the S.E.C. and Citigroup called for the following: (1) "permanent injunction barring Citigroup from violating Sections 17(a)(2) and (3);" (2) a civil penalty of $95 million; (3) disgorgement of $160 net profits from alleged negligent conduct; and (4) prejudgment interest of $30 million.
In addition, Citigroup would "not seek an offset against any compensatory damages" awarded in any other investor-related actions, and promised to make internal changes to prevent misconduct, for a period of three years. The one thing lacking from the agreement was "any admission of guilt or liability."
Denials, Stays and Appeals
Judge Rakoff denied the consent decree and instead, scheduled trial. The S.E.C. sought a stay in district court, which Judge Rakoff denied. He found the public interest disserved by the omission of an admission of liability and found the settlement agreement "neither reasonable, nor fair, nor adequate, nor in the public interest."
Then the S.E.C. appealed to the Second Circuit for an emergency stay, which the Second Circuit granted pending an appeal on the merits. Because both parties appealed the judge's ruling, the Second Circuit appointed counsel to argue for the affirmance of the district court's order.
Wrong Standard
The Second Circuit clarified the standard for reviewing a consent judgment involving injunctive relief and an administrative agency -- the court must determine "whether the proposed consent decree is fair and reasonable, with the additional requirement that the 'public interest would not be disserved.'" Finding that Judge Rakoff abused his discretion, the Second Circuit noted: "Trials are primarily about truth. Consent decrees are primarily about pragmatism." The district court judge's decision was vacated, and the case was remanded.
This case is important because it is a reminder that as an agency, the S.E.C. has the discretion to decide what actions it will take, and how it will prosecute violations of the Securities Act. While there may be growing sentiment in the public for admissions of wrongdoing, as the Journal notes, the S.E.C. is afforded discretion by the courts.
Related Resources:
Content For You