2nd Cir. Reverses Lower Ct. Libor Ruling, Says Antitrust Violated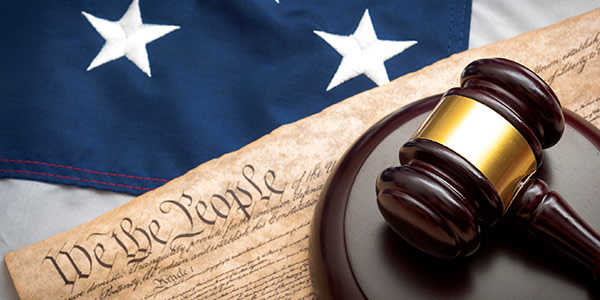 The Second Circuit has reversed a lower federal court decision that had first determined that widespread collusion amongst international banks to price-fix the London Interbank Offered Rate (aka Libor) was not a violation of antitrust law for want of competition.
The Second Circuit's Court of Appeals reversed this recently, breathing new life into plaintiffs' hopes for redemption. As well as plaintiffs' lawyers. The ruling cracks open a doorway to potentially billions in damages tied to the manipulation of the price of money and lending.
"Collaborative, not Competitive"
The Second Circuit's decision gives some clarity as to what conduct is regulated under international and American anti-trust rules. The district court judge, Naomi Rice Buchwalk dismissed plaintiffs' case against Barclays, UBS, and Deutsche Bank because upon a look-see of the evidence, she was convinced that the Libor rate setting process was a "collaborative" process and not a competitive one. Banks submit reports of their preferred and willing rates of interest; the numbers are averaged, and the result forms the basis of the Libor rate. There's nothing competitive about that according to the district, and this is why it was not in violation of antitrust laws.
But the circuit effectively ruled that Buchwalk didn't take her reasoning far enough. The better analysis was to heed the complainants' allegations that the banks circumvented Libor rules in order to manipulate the rate. Banks may not have created the Libor mechanism, but they certainly sold securities that incorporated the Libor rates. And when they sell, they are unquestionably competitors. This should have been the focus of the court's analysis.
Coincidental Parallel Conduct
The banks failed at their attempts to convince the circuit that their conduct was not sufficiently pled to show a conspiracy. The theory was that whatever allegedly bad-faith conduct that was alleged was not illegal but merely coincidental to the plaintiffs' injuries.
The language the circuit used speaks loudly. Although the "line separating conspiracy from parallelism is indistinct," it may be crossed by alleging "interdependent conduct, accompanied by circumstantial evidence and plus factors." The additional factors hear included the banks' motive to conspire, thus the "close call" argument fell on the side of the plaintiffs -- much to all banks' chagrin.
"Efficient Enforcers"
Interestingly, the banks' primary hope lies either with the Supreme Court or a remand back to the district on an issue that was actually never addressed by the lower court: whether or not the plaintiff investors are the proper one's to bring a claim as "efficient enforcers" under anti-trust doctrine. Our take is that the district court will fall into place and find not only that the plaintiffs were of the right class and standing, but that all the necessary facts were properly pled. After all, the court all but said that plaintiffs had met at least that burden.
Related Resources:
Content For You