Arab Bank Found Liable for Supporting Terrorism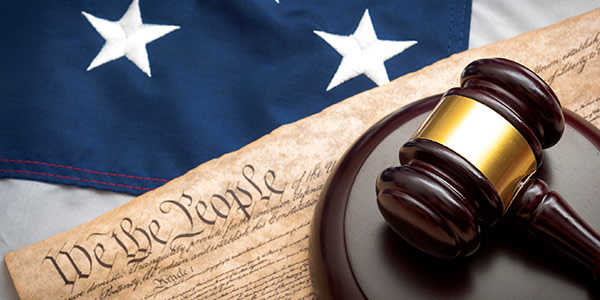 Following two days of deliberations, a federal jury in Brooklyn found the Jordan-based Arab Bank liable for a series of suicide bombings in Israel and Palestine in the early 2000s.
Witnesses testified that not only did Hamas and other alleged terrorist organizations, like the Saudi Committee for the support of the Intifada al-Quds, use Arab Bank to transfer money to the families of suicide bombers, but Arab Bank knew that this was going on.
You Should Have Known
Bank executives claimed in their defense that the people transferring the money -- including Hamas founder Sheikh Ahmed Yassin -- weren't on any terrorist watch lists. "The bank relies on the government to tell them who the terrorists are and you wouldn't want it any other way," chairman Sabih Al-Masri said, according to ABC News. The plaintiffs said that was irrelevant because "the identities of Hamas leaders were so well-known in the region, it was impossible to believe that Arab Bank executives' testimony that they didn't recognize them."
The defense's other theory of the case was that the Saudi Committee was a humanitarian organization providing humanitarian aid -- not compensation or incentives for suicide bombing -- to families of suicide bombers.
Plagued by Issues
Because the trial dealt with delicate national security concerns, not all the evidence was made available to the plaintiffs. In one rather outrageous incident, the plaintiffs' attorney was given a document he requested in 2008 under the Freedom of Information Act shortly after the jury began deliberations. It was a State Department memo describing the government's belief that the Saudi Committee was transferring money to suicide bombers' families.
The plaintiffs' attorney doesn't think this was an accident: "It indicates that the State Department was trying to withhold the document from public viewing," he told Reuters. Reuters also observed that Arab Bank is "an important U.S. ally in the Middle East" that the State Department would want to protect.
If the Obama administration were trying to hide documents, then only the State Department was interested. When the bank refused to turn several documents over, citing other countries' privacy laws, the State Department wanted the Supreme Court review a lower court decision that the plaintiffs could tell a jury that the bank refused to turn over the documents. The Treasury Department wanted review so that a foreign bank couldn't get away with stonewalling an investigation.
'This Case Is a Long Way From Over'
The jury's verdict reflects only the issue of liability. In addition to appeals, the trial isn't even complete. The jury is still out -- if you'll pardon the pun -- on whether damages should be imposed, and if so, how much. But even having gone to the trial phase, bank legal departments everywhere are no doubt concerned about their security screening processes and how much liability they may or may not face in the future.
Related Resources:
Content For You