Breast-Brushing or Saucy Words: Which is Worse in Harassment?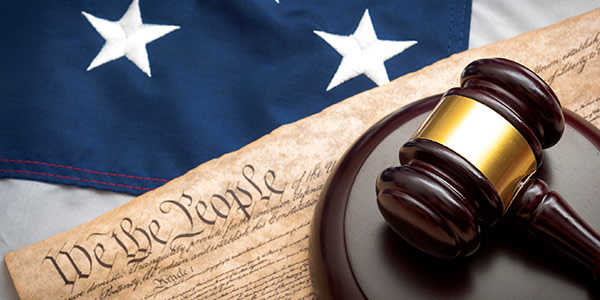 A brush with a breast could be an accident. Three brushes with a breast are enough to sustain a sexual harassment lawsuit.
Last week, the Second Circuit Court of Appeals resuscitated a same-sex sexual harassment lawsuit on the brink of summary judgment death, concluding that a reasonable jury could find that a supervisor created a hostile work environment by touching her female subordinate's breasts three times over a five-month period.
The plaintiff in the case, a parole officer, sued the New York State Division of Parole for disparate treatment on the basis of race and gender, retaliation, and sexual harassment.
The district court granted the Division's motion for summary judgment dismissing the complaint, ruling, as to the sexual harassment claim, that the alleged touchings of the plaintiff's breasts by a female Division supervisor were minor and incidental, were episodic, may have been accidental, and did not occur because of her sex.
On appeal, the plaintiff argued that the supervisor's touchings were sufficiently abusive to support her hostile work environment claim and that summary judgment was inappropriate because there were genuine issues of fact to be tried. The Second Circuit Court of Appeals agreed with the plaintiff that summary judgment dismissing the hostile work environment claim was inappropriate.
The Supreme Court recognized same-sex sexual harassment claims for the first time in 1998, so the Second Circuit doesn't have many examples to use as a guide in what is arguably a weak sexual harassment lawsuit.
While the district court thought it critical that the plaintiff did not accuse the supervisor of making suggestive or sexual comments, the appellate court cited the Supreme Court's Oncale opinion, noting that the "factfinder, instructed to use "common sense," would be entitled to draw inferences as to intent and motivation from conduct as well as from words."
Then the opinion turned to Fifty Shades of Grey.
The court reasoned, "If the claim were that a supervisor -- of either gender -- stated to a female employee "I want to feel your breasts," or stated to a male employee "I want to feel your penis" ... a district court could not properly rule as a matter of law that that gender-specific harassment was not because of the employee's sex. It is no more permissible to rule as a matter of law that the supervisor's harassment was not because of the employee's sex when the supervisor repeatedly -- albeit silently -- touched, rubbed up against, and felt those gender-specific, intimate parts of the employee's body."
The court's summary judgment reversal comes down to interpreting the facts in the light most favorable to the plaintiff. And, given the permissible inference that the supervisor's touchings were not accidental, the Second Circuit concluded that such repeated sexually abusive, gender-specific actions are just as offensive as words.
Related Resources:
Content For You