CIA Can Withhold Detainee Photo, Waterboarding Cables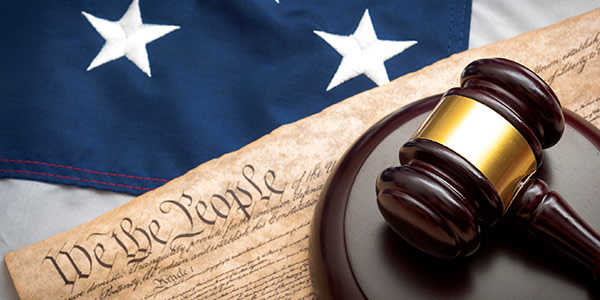 The Second Circuit Court of Appeals ruled on Monday that the Central Intelligence Agency (CIA) doesn't have to release a photo of an alleged al-Qaida operative following a session of enhanced interrogation techniques (EIT), reports The Associated Press.
The decision is the latest development in an eight-year-old dispute between the CIA and the American Civil Liberties Union (ACLU) over EIT records.
The American Civil Liberties Union (ACLU) originally sued the CIA in 2004 to uncover details of secret overseas prisons and interrogation methods. In March, the ACLU asked the Second Circuit to order the CIA to release a photo of suspected al-Qaida financier Abu Zubaydah and disclose records detailing waterboarding interrogation methods used against terrorism suspects in 2002, reports Reuters.
Monday's ruling centers on the applicability of Freedom of Information Act (FOIA) Exemptions 1 and 3.
Exemption 1 allows nondisclosure of matters that 1 are "(A) specifically authorized under criteria established by an Executive order to be kept secret in the interest of national defense or foreign policy and (B) are in fact properly classified pursuant to such Executive order." Exemption 3 permits nondisclosure of matters that are "specifically exempted from disclosure by statute," provided that the statute "requires that the matters be withheld from the public in such a manner as to leave no discretion on the issue" or "establishes particular criteria for withholding or refers to particular types of matters to be withheld."
The CIA claimed that the Agency can deny a FOIA request for the waterboarding cables because waterboarding is an "intelligence method." This even though President Obama has since declared it illegal.
According to the government, EIT redactions are justified under FOIA because the information pertains to a highly classified, active intelligence method. The ACLU countered that the government cannot withhold details of an intelligence method that it has declared unlawful under either FOIA Exemption 1 or 3.
The Second Circuit Court of Appeals sided with the government, concluding that "the President's declaration and prohibition of the future use of waterboarding do not affect the Government's otherwise valid authority to withhold the records [and photograph] under Exemption 3." The Court also concluded that the government may redact documents it discloses that are related to highly classified, active intelligence methods under FOIA Exemption 1.
Judge Richard Wesley, writing for the court, noted, "We give substantial weight to the Government's declarations, which establish that disclosing the redacted portions of the OLC memoranda would reveal the existence and scope of a highly classified, active intelligence activity."
We can't picture the ACLU accepting the Second Circuit's ruling as a final answer, so keep your eyes peeled for a Supreme Court petition.
Related Resources:
Content For You