Couple Can't go After GoDaddy for Defamatory Website: 2nd Cir.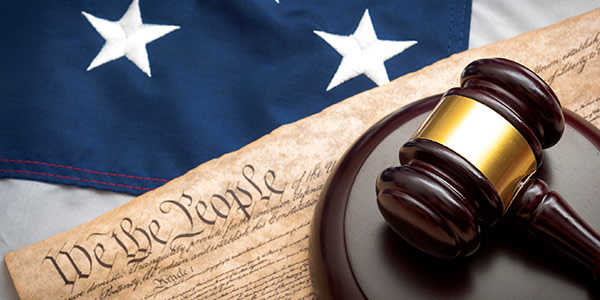 GoDaddy, the domain registrar and web hosting company, is immune from defamation claims based on the websites it hosts, the Second Circuit ruled last week. The inexplicably named company had been sued by two pro se litigants over allegedly false statements made against them on a Teamsters website.
Under the Communications Decency Act, web sites, apps, hosting companies and other "interactive computer services" are protected from claims of defamation, negligence, invasion of privacy and other torts based on the publication of information by their users.
The Allegedly Defamatory Newsletter
Peter and Barbara Ricci sued the Teamsters for alleged retaliatory acts in violation of the NLRA, related to Peter's refusal to endorse the Teamsters' Union President, and GoDaddy for defamation in publishing a Teamsters' newsletter. The Riccis allege that, when Peter refused to endorse the Teamster President at a meeting in 2002, he was "blackballed," lost jobs and was shut out of work opportunities over a ten year period. In 2012, according to the Ricci's, the Teamsters published a newsletter, online and in print, defaming them and their daughter, leading them to sue.
CDA's Free Speech Protections
Under Sec. 203 of the CDA, web hosting companies such as GoDaddy are shielded from liability for speech-related torts based on the information published by another. As the Second Circuit noted, Congress explicitly set out to protect the speech "in the new and burgeoning Internet medium" through the CDA. The grant of immunity to online services prevents them from bearing responsibility as the intermediaries of other parties' messages. Websites which produce the information themselves, however, are considered "content providers" that do not benefit from the CDA's immunity provisions.
With the protections of the CDA to back it up, GoDaddy's defense was straightforward. The Riccis did not allege that GoDaddy had any relationship with the supposedly defamatory speech other than hosting it on its website.
CDA immunity is well established. Even in much more egregious cases, such as that of the "Craigslist Killer," internet intermediaries are immune from many types of tort liability.
Related Resources:
You Don't Have To Solve This on Your Own – Get a Lawyer's Help
Meeting with a lawyer can help you understand your options and how to best protect your rights. Visit our attorney directory to find a lawyer near you who can help.
Or contact an attorney near you:
Content For You