Do ERISA Policies Cover Autoerotic Activity? 2nd Cir. Says Maybe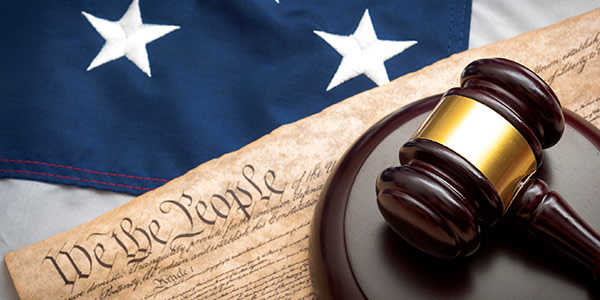 Until yesterday, we would have guessed that an ERISA claim stemming from autoerotic death would be a matter of first impression for any federal court.
We would have been wrong.
The Second Circuit Court of Appeals kicked an ERISA claim stemming from a self-electrocution incident back to an insurer for further review this week in a summary order. The court noted that, while the insurer's interpretation of the policy's "intentionally self-inflicted injury" provision had been accepted by other federal courts in autoerotic asphyxiation cases, the insurer in the present case had not properly explained its reasons for denying the plaintiff's claim.
The plaintiff's husband died while participating in deliberate, "autoerotic activity" that involved applying "household current to his body through [a] homemade wire and switch device." She filed an ERISA claim with Hartford Life and Accident Insurance for accidental death benefits. Her claim was denied, because Hartford determined that the decedent's activities qualified as intentionally self-inflicted injuries, which fell within an exception to the ERISA plan.
The plaintiff appealed. Since the ERISA plan grants Hartford "full discretion and authority to determine eligibility for benefits and to construe and interpret all terms and provisions of The Policy," the Second Circuit review was limited to abuse of discretion.
In its initial letter denying the claim, Hartford wrote that the "policy does not cover any loss which is caused or contributed to by a self-inflicted injury." Hartford claimed that when the decedent shocked himself in the course of a deliberate, "autoerotic activity," he intended to injure himself, and therefore that any resulting injury -- even a negligent injury -- fell within the policy exclusion for intentionally self-inflicted injuries.
The plaintiff countered that her husband had "engaged in similar conduct without apparent injury in the past."
The Second Circuit Court of Appeals noted that Hartford's interpretations of the "intentionally self-inflicted injury" exclusion would exclude injuries resulting from merely negligent acts, even if the insured did not intend to inflict injury upon himself. That counts as abuse of discretion. And to the extent that Hartford later offered a different rationale for its denial after completing its administrative review, Hartford failed to provide the plaintiff with the "adequate notice ... setting forth the specific reasons for such denial" and the "full and fair review" to which she was entitled.
Here, the plaintiff prevailed on a technicality. The Second Circuit noted that while Hartford's interpretation of the policy exclusion differed from the Second Circuit approach, it could have been a permissible reading of the policy's language if the denial had properly reflected the company's reasoning.
The insurance lesson to be learned here? If you're denying accidental death benefits in an ERISA claim, make sure the denial tracks the policy language.
(Brief thanks to Above the Law for bringing "the most interesting ERISA opinion ever" to our attention.)
Related Resources:
Content For You