First Amend. Right of Access Applies to Civil Contempt Proceedings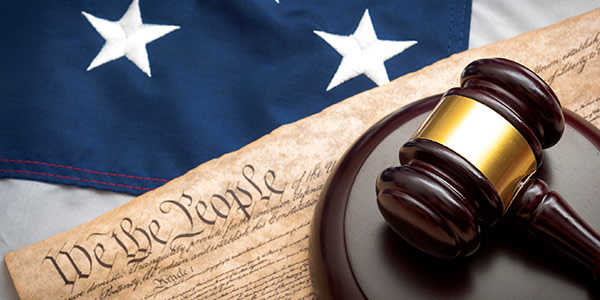 In a procedurally complicated case, the Second Circuit was faced with two comparatively simple questions: (1) does the First Amendment right of access apply to civil contempt proceedings?; and (2) does the presumptive right of access require disclosure of certain documents in this case?
Background
Sharon Dorsett filed a civil rights action against the Nassau County Police Department, on behalf of herself, and the estate of her daughter, alleging that the police department negligently contributed to her daughter's murder. During the course of litigation, a police internal affairs investigation report ("IAU report") was sealed.
Pending approval of the settlement amount, the county legislature asked to review the sealed IAU report and was granted access, but prohibited from making any of the information contained in the IAU report public. In a press conference, legislator Peter Schmitt, made comments allegedly based on the IAU report and was charged with contempt of the confidentiality order, reports Newsday. His contempt trial was partially sealed, and several news organizations objected to being denied access to the courtroom, and appealed the keeping of the IAU report and transcripts under seal.
Civil Contempt Proceedings
Noting that the First Amendment presumptive right of access applies to both criminal and civil proceedings, motions and documents, the Second Circuit went on to hold that civil contempt proceedings also are subject to the press's presumptive right of access. In so doing, the Second Circuit aligned itself with the Eighth Circuit.
Judicial Documents
Next, the court had to determine whether the proceeding transcript and the IAU report were judicial documents, and thus subject to the presumptive right of access. The court found that the hearing transcript was so closely related to the proceeding that it was a judicial document. Because the transcript did not contain any material confidential information, the "court's concerns do not outweigh the public's First Amendment presumptive right of access to court proceedings," and ordered district court to release a copy of the transcript.
Then the court turned to the question of whether the IAU report was a "judicial document" for purposes of applying a presumptive right of access. The court found that the IAU report was not admitted into evidence, the district judge did not read the report. The IAU report was merely used to refresh a witness's memory. For these reasons, the court held that the IAU report was not a judicial document, and agreed with the district court's decision to leave the report sealed.
This case is interesting because at first glance, the civil contempt trial centered on the IAU report, yet it was held not to be a judicial document. The Second Circuit has drawn a line in the sand for what can be considered a judicial document; news organizations should take note.
Related Resources:
Content For You