Jurisdiction Over Lebanese Bank Does Not Violate Due Process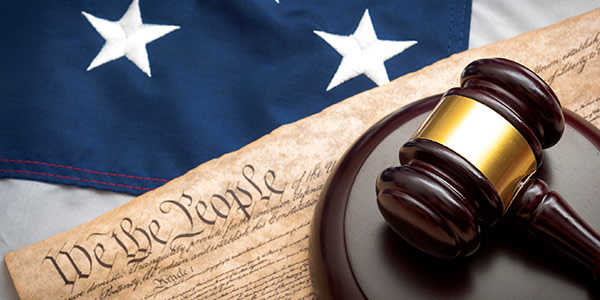 On the second go-around of appeals, the Second Circuit found that a Lebanese bank, with no "operations, branches or employees" is still subject to the personal jurisdiction of federal courts in New York.
Despite the finding of personal jurisdiction, the decision was vacated and remanded, this time to address subject matter jurisdiction. For the Lebanese Canadian Bank ("LCB"), the third time may be the charm.
Background
Plaintiffs are American, Israeli and Canadian citizens who were injured (either directly, or family members) by 2006 rocket attacks in Israel, allegedly carried out by Hezbollah. They claim that ("LCB") used a correspondent account -- in New York -- to wire millions of dollars to the Shahid (Martyrs) Foundation the supposed "financial arm" of Hezbollah. Plaintiffs claim that LCB transferred the money to Hezbollah to fund terrorist attacks.
LCB moved to dismiss the claims under Federal Rules of Civil Procedure 12(b)(2) (lack of personal jurisdiction) and 12(b)(6) (subject matter jurisdiction/failure to state a claim). The district court dismissed the claims for lack of personal jurisdiction and did not address the subject matter jurisdiction argument.
On appeal, to determine whether dismissal for personal jurisdiction was proper, the Second Circuit had to determine two things: (1) whether the forum state would allow personal jurisdiction; and if so, (2) whether the exercise of personal jurisdiction "comports with due process protections established under the United States Constitution."
Certified Questions
To handle the first prong of the jurisdictional test, the Second certified two questions to the New York Court of Appeals: (1) whether LCB's actions constituted "transaction of business;" and if so, (2) did the claims arise from the transactions.
Because LCB's use of the New York account was frequent and deliberately used, the New York Court of Appeals found that LCB was subject to New York's long-arm statute.
Second Circuit
The court noted that it would be a rare instance where a state's finding of personal jurisdiction would offend notions of due process, but continued on with its analysis. For the same reasons that the New York Court of Appeals, the Second Circuit found that LCB had sufficient minimum contacts with New York, together with "New York's interest in monitoring banks and banking activity to ensure that its system is not used as an instrument in support of terrorism, money laundering, or other nefarious ends."
Though the Second Circuit vacated the district court's decision, finding instead that the district court had personal jurisdiction, on remand, the court suggested that the first matter the district court should take up is whether there is proper subject matter jurisdiction. Based on other precedent, and the court's remarks, the case seems unlikely to survive a 12(b)(6) motion.
Related Resources:
Content For You