No 11th Amendment Immunity for Community College, 2nd Cir. Says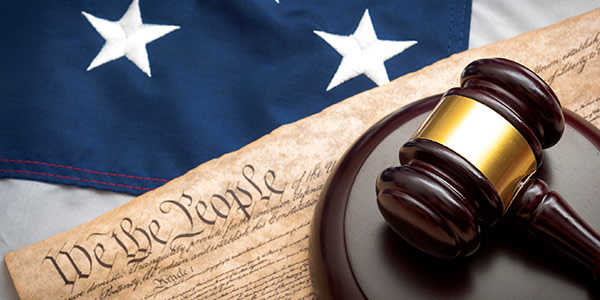 The Eleventh Amendment: often misunderstood, infrequently used, yet sitting there in plain sight, just after the Bill of Rights. The U.S. Supreme Court has given scant guidance over the years, but we know at the least that states can't be sued for monetary damages unless they consent (or unless another amendment, like the Fourteenth, overrides the Eleventh Amendment).
The definition of what qualifies as an "arm of the state" came across the Second Circuit's desk last week, and the court decided that a community college doesn't qualify for Eleventh Amendment immunity.
State or Local
Carol Leitner was fired from her job as an adjunct professor at Westchester Community College for (the college claims) making offensive comments in class. WCC is part of the State University of New York (SUNY) system. (Leitner claimed she was fired for her political opinions.) When she sued some of WCC's administrators, they raised the defense of Eleventh Amendment immunity.
Here's the wrinkle, though: The Eleventh Amendment doesn't apply to counties and municipalities. The amendment itself refers to "the United States" and "another state." By statute, community colleges are established by the New York State Education Department, but WCC is operated by Westchester County, paid for by Westchester County, and "operated by and accountable to county authorities."
The Supreme Court has never said when a state entity is an "arm of the state," but has said the Eleventh Amendment is about "preserving the state's treasury and protecting the integrity of the state," with an emphasis on the first part.
Within the Second Circuit, there's a complex, multi-factor test that involves such things as who appoints the governing officers, who pays for the thing, and how it's referred to in its creation documents. Applying these factors, the Second Circuit said the scales tipped squarely against finding Eleventh Amendment immunity for WCC.
While SUNY itself is entitled to sovereign immunity owing to it being an "integral part of the government of the State," community colleges aren't so integral. Looking at how WCC is funded yields the result that Westchester County, not the State of New York, is responsible for WCC's debts, meaning the county would be on the hook for a judgment in Leitner's favor.
Nor is WCC "substantially controlled" by the state, as the governor appoints only four of the 10 members of its governing board. Nor does the state have control over WCC's day-to-day operations.
A Case-by-Case Basis
The determination of Eleventh Amendment immunity isn't subject to rigid application of a formula; it depends on the nature of the state institution at issue. The more local its function and the more removed from state control, the less likely a court will be to find sovereign immunity.
Related Resources:
Content For You