Nonresident N.Y. Lawyers Must Have Physical Office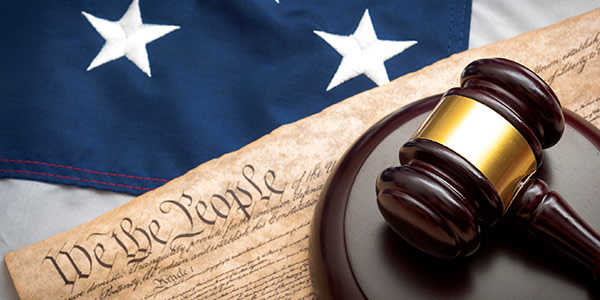 Must nonresident attorneys keep a physical office in the State of New York in order to practice there? Ekaterina Schoenefeld, a lawyer licensed in both New York and New Jersey, was surprised to find out that was the case after attending a CLE class in New York City.
She was so outraged (for some reason) that she filed a federal lawsuit against the State of New York, alleging a violation of the Privileges and Immunities Clause of the U.S. Constitution. After winning in district court, the State appealed to the Second Circuit, which asked the New York Court of Appeals to interpret the statute. Indeed, said the state's highest court, nonresident attorneys do have to maintain a "physical office" in the state.
They Have the Internet on Computers Now
Schoenefeld has an office in Princeton, New Jersey, but no office in New York. Even though she's licensed in both states (and California), she claims that she's unable to practice law in New York -- even though she pays her annual bar dues -- simply because she doesn't have an office there.
Notably, the office requirement doesn't apply to lawyers who are residents of New York; it applies only to out-of-state lawyers licensed in New York. At oral arguments in February, the Second Circuit learned that the law's original justification was to allow for service on out-of-state attorneys. Schoenefeld said the law didn't make any sense in the 21st century, where documents can be (and often are) served electronically.
A Desk, a Chair -- the Works
But the public policy arguments didn't matter much to the New York Court of Appeals, which said the law doesn't allow for a "virtual" office. " By its plain terms, then, the statute requires nonresident attorneys practicing in New York to maintain a physical law office here," the court wrote.
The State of New York urged the court to adopt a broader definition of "office," looking to the purpose of the statute instead of just the words used. An attorney could satisfy the state's need to allow for service on out-of-state attorneys just by having an address, or an agent within the state who could receive service.
That's all well and good, but the court couldn't overlook the word "office," which is explained in the statute not just as an address where service can be received, but a place "for the transaction of law business." Moreover, said the court, the law already provides for service methods on out-of-state attorneys, so the statute in question couldn't be re-interpreted to provide for something already provided for, essentially reading the statute out of existence.
With the law interpreted, the case returns to the Second Circuit. The New York Court of Appeals, however, advised that "the legislature always remains free to take any additional action deemed necessary."
Related Resources:
Content For You