Russian Firm May Sue Over Vodka Rights in U.S., 2nd Cir. Rules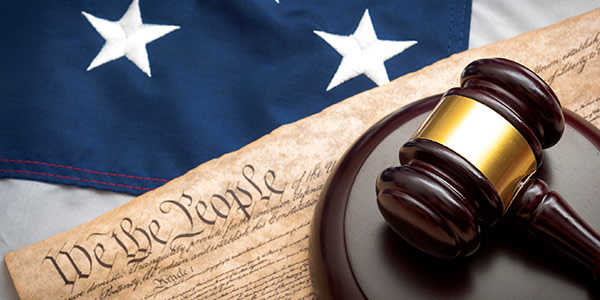 Stolichnaya, the famous Vodka brand that made its fame in the United States during the 80s, has been the subject of a long and bitter decades' long suit over who owns the venerable Russian brand. Now, it looks like a minion of the Russian state can sue a group of successor companies that arose out of the ashes of the Soviet Union's fall.
The Court of Appeals for the Second Circuit essentially invoked the Doctrines of Comity and Acts of State to save the suit from a lower district court's ruling that the plaintiff company in the state had no standing. Let's not step on any toes, shall we?
Some background on Stolichnaya: the Famed Russian Vodka
Stolichnaya -- "From the Capital" in Russian -- traces its roots to the turbulent 1940s when the Soviet Union began making the Vodka. It eventually made its way to the United States through import and became very popular, eventually becoming a liquor cabinet mainstay (and rustic decor).
But the fact remains that it was created by the Soviet Union state itself. In the 90s the brand became privatized under the state-owned Spirits International, previous V/O-SPI. But in 2000, a Russian Court found that the privatization was not valid and that the ownership of the marks were in the hands of the Russian Federation.
Enter FTE
Later, the Federal Treasury Enterprise was formed as the successor to SPI and it licensed to distribute Stoli in the US. FTE and the distributor sued in the U.S.
"Invalid Under Russian Law"
Despite a decree by the Russian Federation (the FTE, by the way) that all rights to the trademarks "Stolichnaya" and "Stoli" be handed to the FTE, the lower district judge found that the transfer was "invalid under Russian law," and that as a result, FTE had no standing to sue in federal court.
Doctrine of Comity Argument
The circuit court was quick to disagree. It reversed and said that a U.S. court outright declaring that Russia violated her own laws when it transferred Stolichnaya's marks to the FTE "would affront a foreign sovereign." Thus, conflict or not, having hearing be heard in court was the least the circuit could do to ensure amicable relations. The Doctrine of State Comity generally calls for deference to the laws of another jurisdiction out of friendship and deference rather than out of strict application of law. "Even an inquiry into whether Russian law permitted the assignment is a breach of comity."
The lower court's decision was also barred, said the circuit, by the act of state doctrine. "That is a question of Russian law decided within Russia's borders," the circuit said.
Related Resources:
Content For You