Wrong Address on Warrant Means Child Porn Evidence Must be Tossed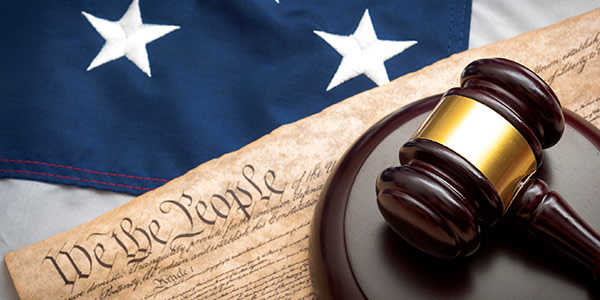 When Homeland Security agents suspected that Yuri Bershchansky was electronically transmitting child porn, they obtained a search warrant, searched his home, seized his computer and got him to confess. Unfortunately, they got the address wrong. The warrant was for Apartment 2 in Bershchansky's building, while Yuri was in Apartment 1.
Searching the wrong address, even though it housed the right man, meant that agents had exceeded the scope of the warrant and all the evidence, from computer to confession, must be suppressed, the Second Circuit ruled last week.
Which Apartment Is It Again?
Like so many good stories, this one begins with child porn and a mistaken address. In 2010, DHS agents found child porn being exchanged on a peer-to-peer network and traced the files back to Yuri Bershchansky's playground and grade school adjacent apartment in Sheepshead Bay, Brooklyn. Both Bershchansky's cable provider and electric company gave his address as Apt. 2. When agents arrived at Apartment 2 to investigate, the tenant informed them that Bershchansky didn't live there. They applied for a warrant for Apt. 2 anyway.
When they executed the warrant, they went to Apartment 1, where Bershchansky lived with his mother. They seized his computer and he confessed. The government later found more than 100 electronic child porn files on his computer.
Given that the agents searched an apartment they had no warrant for, Bershchansky predictably moved to suppress the evidence. The district court and the Second Circuit both agreed, concluding that the agents exceeded the scope of the search warrant when they searched the wrong apartment.
So Outside the Scope You Were Next Door
The Second started its explanation with the basics. Under the Fourth Amendment, a search warrant must describe "with particularity" the place to be searched and items to be seized. "Exploratory rummaging" is not allowed. The scope of the warrant is limited to the place the magistrate judge intended to be searched.
This case was unlike others where the location had been properly described, but the address misidentified. Agents here repeatedly identified Apartment 2 with particularity, noting it was on the right of entrance and clearly labeled. Yet they searched the door on the left, also clearly labeled as Apartment 1.
Further, the Second Circuit noted, no good faith exception to the exclusionary rule applied here. Any reasonable officer would have known the search as illegal, the court ruled. The authorization was clearly for Apartment 2 and the warrant's description couldn't have possibly been confused for Apartment 1.
And with that, the evidence making up most of the case against Bershchansky was suppressed. Perhaps Homeland Security will get the address right next time.
Related Resources:
Content For You