Court Reads Strickland Too Narrowly, 7th Cir. Vacates, Remands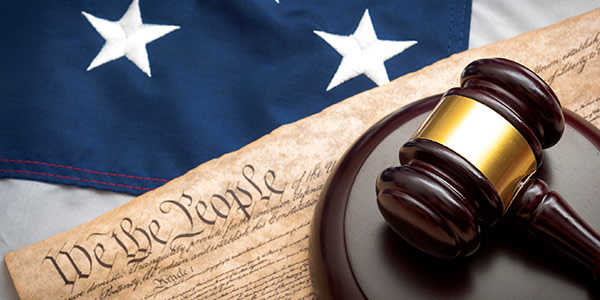 Troy Shaw and two other men were charged with the aggravated battery of Brett King, who was beaten to death. The two men plead guilty and received shorter sentences, in return for testifying against Shaw. As a result of the plea deals, the prosecution amended its charge from aggravated battery (punishable from 6 to 20 years), to murder (punishable from 45 to 65 years).
Shaw's trial counsel objected, pursuant to Indiana Code § 35-34-1-5, which gives the state 30 days to make an amendment to the pending charges. In some cases, an amendment may be permitted if made later, merely a matter of form and not prejudicial. The trial court denied Shaw's trial attorney's objection, and allowed the state to proceed.
Shaw was found guilty by a jury and sentenced to 60 years in prison.
On appeal, Shaw was represented by a different attorney, Gregory Miller. Miller raised only one argument on appeal: that the state's evidence was insufficient to uphold the jury's verdict. Because of the extremely high standard of review for an insufficiency of the evidence claim, the appeal failed.
As a result of the unsuccessful appeal, Shaw filed a claim of ineffective assistance of counsel in district court. The district court did not agree, and an appeal to the Seventh Circuit followed. Wednesday, the court held that the Indiana appellate court read the Strickland v. Washington case too strictly, and unreasonably applied it to Shaw's case.
The higher court vacated the decision of the district court, and remanded to "issue a writ of habeas corpus unless the State of Indiana grants Shaw a new appeal within 120 days after issuance of the mandate."
In its review, the Seventh Circuit was careful to state that it was not reviewing Indiana law; rather it was limiting its review to whether Miller provided Shaw with ineffective assistance of counsel. The court found that he did.
The court noted that by appealing only on the issue of sufficiency of the evidence, the motion on appeal was "dead on arrival," and tantamount to not filing a motion at all. The court noted that challenging the validity of the amendment to the charge would have been "obvious" because the trial lawyer preserved the issue by objecting to it. Because of the substantive difference in sentences for aggravated battery and murder, the Seventh Circuit also noted that the change to the amendment was substantive and prejudicial.
This case reinforces the lessons to defense counsel to preserve issues for trial by raising objections, and to raise arguments on appeal that are promising, even if the intended result is only "foreshadowed in existing case law." It's also a lesson to state courts to not read the Supreme Court's Strickland decision too narrowly.
Related Resources:
Content For You