Insufficient Evidence? Inferences Can Convince Rational Juror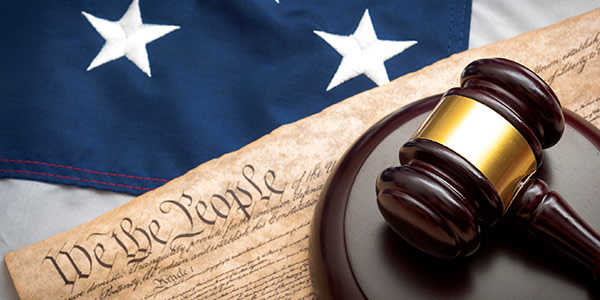 Gilberto Leyva and Alejandro Reyna were convicted of drug and conspiracy charges after police officers who pulled them over for speeding discovered a large quantity of methamphetamine hidden in their truck's radiator.
Leyva and Reyna claimed on appeal that the conviction should be overturned because the government presented insufficient evidence at trial to suggest they knew of the drugs. The Tenth Circuit Court of Appeals explained this week why their insufficient evidence theory was almost as ill-considered as their decision to store methamphetamine in a radiator.
Leyva and Reyna argued that the appellate court should decide whether the government presented sufficient evidence to permit a rational jury to conclude that they knew of the drugs hidden in the radiator.
In answering that question, a court must view the facts in the light most favorable to the government, as the prevailing party, and may ask only whether, in light of the facts so viewed, any rational juror could have concluded that the defendants knew of the drugs.
The Tenth Circuit Court of Appeals considered the evidence against each appellant in turn.
Reyna was the passenger in the truck; several facts taken together suffice in combination to allow a rational juror to have concluded that he knew of the concealed contraband. We'll just look at our three favorite facts.
First, Tenth Circuit precedent established that the sheer quantity of drugs seized - nine pounds of 96 percent pure methamphetamine -supported an inference of knowledge; a jury could conclude that a drug dealer wouldn't entrust such a valuable payload to individuals wholly ignorant of its presence.
Second, Reyna told the police that he and Leyva were on their way to watch a Colorado Rockies game at Coors Field, but couldn't tell the cops who the Rockies were supposedly playing. It didn't help that opening day at Coors Field had not yet occurred.
Third, Reyna began vomiting while the officers discussed whether they should drain the radiator to search for drugs.
The Tenth Circuit found that many of the facts that indicated Reyna's guilt also applied to Leyva. Furthermore, Tenth Circuit precedent establishes that driving a vehicle containing contraband can, along with other evidence, support an inference of knowledge.
The government's rebuttal evidence further solidified the case against the defendants. One of the officers who had conducted the traffic stop testified that Leyva told him that they had borrowed the truck from a man named Martinez. On cross-examination, Leyva denied knowing anything about the owner of the truck, repeatedly disclaimed any knowledge of Martinez, and testified that he never mentioned the name to the officer.
A jury could draw a strong inference that Leyva knew of the contraband on the basis of his evasiveness about the owner of the vehicle.
The Tenth Circuit Court of Appeals found that the cumulative weight of the evidence was sufficient to persuade a rational juror. Do you agree?
Related Resources:
Content For You