Ind. Robocall Law Not Preempted by TCPA, Remand on 1st Amend. Issue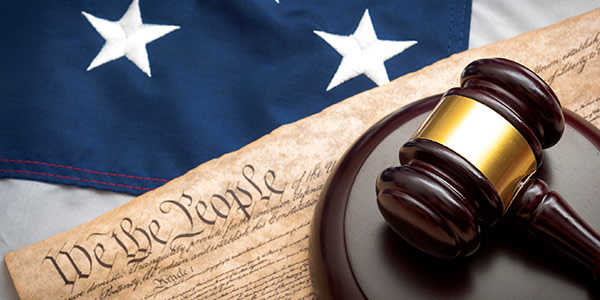 We know Obamacare has provoked litigation regarding its legality and application, but even robocall statutes? It seems the Affordable Care Act is full of litigious inspiration.
Indiana Robocall Law
Indiana has taken a strong stand against robocallers -- it has prohibited the use of automatic dialing devices except in limited circumstances where a person consents (directly or impliedly) to receiving the message. Patriotic Veterans, Inc. ("Veterans") uses robocalls for political speech -- and in the event that gave rise to the present litigation -- to notify veterans and seniors about the passage of Obamacare resulting in cuts to Medicare.
The robocall service the Veterans use can make up to 100,000 calls in three hours. They claim that they need to use robocalls because of lower costs, and because of the speed which is needed, especially on the eve of elections. Being prohibited by Indiana Law, the Veterans filed a complaint seeking a declaration that the Indiana robocall law was preempted by the Federal Telephone Consumer Protection Act ("TCPA"), and violated their First Amendment rights to political speech.
The district court found that the Indiana robocall law was preempted by the TCPA, as it applied to interstate use, and did not reach the First Amendment question. It later stayed the injunction against the enforcement of the Indiana robocall law pending appeal.
Federal Preemption
On appeal, the Seventh Circuit disagreed with the analysis of the district court. It found that the TCPA, on its face, did not preempt the Indiana law. The district court avoided this finding because it found that the likely result would be "odd" or "perplexing." However, the Seventh Circuit noted that even if that were the case (which it felt it was not), "the court's job is not to fix it;" Rather, "it is for Congress to amend the statute."
Even though it found the Indiana robocall law not preempted on its face, the court examined whether the Indiana statute fell under the doctrines of field, or conflict, preemption. It found that it did not, and reversed the district court's preemption ruling.
First Amendment
Because the district court did not have occasion to address the First Amendment issue, it remanded to the district court to determine whether the Indiana robocall violated First Amendment rights of free speech. It will be an interesting case, because the courts will have to weigh the Veterans' right to political speech against the state's interest in policing and protecting its citizens from unwanted calls. The court will have to examine whether the law is narrowly tailored -- and because all calls are not prohibited, just robocalls, we think the Veterans have a tough argument to make. The First Amendment protects speech -- not automated speech.
Related Resources:
Content For You