3 Tips For New Attorneys in The 6th Circuit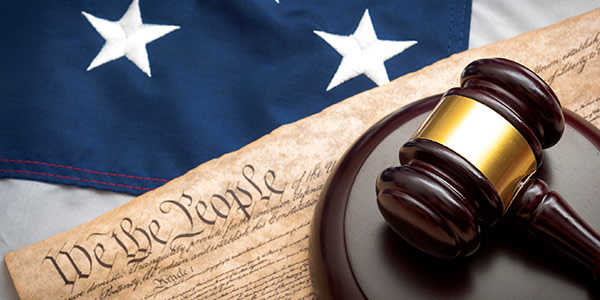 New attorneys practicing in the Sixth Circuit will have to learn the local court rules and make sure that their case will go as smoothly as possible (procedurally, anyway).
Whether it's getting acclimated to the court's e-filing system, or knowing the security measures for entering the building, here are three tips to get you started.
1. Service of documents through the e-filing system. Even though e-filing systems have unique service methods, all registered attorneys on the case must still comply with FRAP Rule 25 when effectuating service. The electronic case filing system (ECF) will automatically generate and send by email a Notice of Docket Activity (NDA) to all registered attorneys. So the email with the attached NDA qualifies as services on those attorneys. Further, as soon as you register to use the ECF, you consent to service via the e-filing system.
2. No cameras, cell phones, or recording devices permitted. While other circuit courts may ban liquids TSA-style, new attorneys in the Sixth should know that cameras, cell phones, or any recording devices are prohibited inside the courtroom unless authorized by a judge. Perhaps this is your first time appearing in a circuit court and you want to memorialize the moment with a selfie. If the judge or his authorized representative gives you permission to do so, you still need to get them to notify the U.S. Marshal Service in writing of the approval.
Interestingly enough, bringing electronic devices that are used for regular business activities and are capable of recording audio into the Sixth District is regulated under the Southern District of Ohio's local rules, according to the security procedures. So cell phones, laptops, and tablets are can be brought into the building, but cell phones must be off or on silent inside the courtroom unless the judge says otherwise.
3. Briefs must include references to the record. When a brief is filed to appeal a district court decision, new attorneys must remember to cite the "Page ID #" that appears on the header or footer of the pages of the original record being referenced. The brief title and record entry number must also be referenced, according to the local rules.
Attorneys must also make sure that documents referred to in the addendum have been filed in the ECF when the case was in the district court. If not, those documents must now be filed in the ECF and include the "Page ID #" designation. Failure to do so could cause the brief to be rejected.
For more clarification of the rules, contact the Sixth Circuit's Clerk's Office at (513) 564-7000.
Want more? Follow us on Twitter.
Related Resources:
Content For You