Court Won't Enjoin Individual Campaign Contribution Limits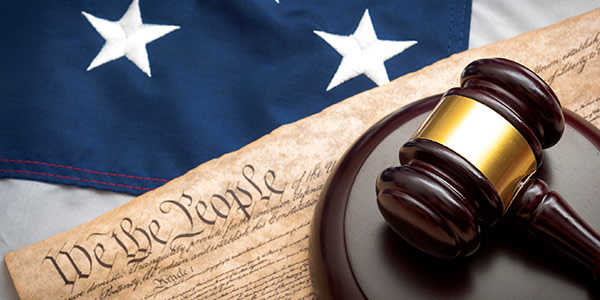 In 2010, Greg McNeilly sued to stop Michigan Secretary of State Terri Lynn Land from enforcing the state's individual campaign contributions limits.
McNeilly claimed that the campaign contribution limits, which cap donor support at $500 to $1000 per candidate, were unconstitutional. This week, the Sixth Circuit Court of Appeals refused to enjoin Land from enforcing the limits, finding that McNeilly did not have a substantial likelihood of success on the merits.
Campaign contribution limits are big news during any election cycle. They are especially newsworthy this year, because we're in the middle of the first presidential election since the Supreme Court's 2010 Citizens United decision, which ended most corporate and union campaign advertising restrictions. (Now there's a whole new brand of campaign finance monitoring for Super PAC spending.)
In his claim, McNeilly asserted that he wanted to make contributions to state legislative candidates' campaigns during the 2010 election cycle that exceeded the limits for an individual, but that he feared prosecution for making such contributions. McNeilly claimed that the contribution limits violated his rights of political association and political expression under the First Amendment.
Land countered that contribution limits are important to avoid not only corruption but the appearance of corruption.
The Sixth Circuit Court of Appeals agreed with Land.
McNeilly argued, in part, that Citizens United changed the way potential corruption is considered in determining that "[i]ngratiation and access ... are not corruption." However, while the Supreme Court in Citizens United held that the government has no anti-corruption interest in limiting independent expenditures, it left intact the government's interest in limiting individual contributions in order to prevent quid pro quo corruption or the appearance of such corruption.
This factor, according to the Sixth Circuit, does not suggest Michigan's contribution limits are unconstitutional.
While SCOTUS reaffirmed its Citizens United holding with last week's summary reversal in American Tradition Partnership v. Bullock, the opinion only applied to corporate campaign expenditures. If you're thinking about challenging individual campaign contribution limits, you'll have to come up with a novel approach to your argument.
Related Resources:
Content For You