Decisions In Criminal Law Matters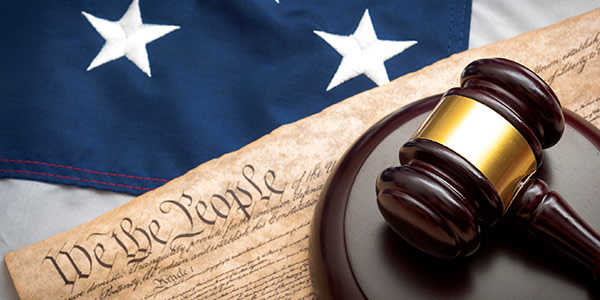 US v. Street, 08-6242, concerned a challenge to the district court's affirmance of the magistrate judge's denial of defendant's motion to suppress in a prosecution for conspiring to possess and distribute methamphetamine and related crimes. In affirming the conviction, the court held that the police did not violate the Fourth Amendment during the search and arrest of defendant, that no error occurred in the district court's substitution of an alternate juror in the midst of deliberations, and that a reasonable jury could conclude that defendant carried a firearm to facilitate the drug sale.
US v. Al-Cholan, 08-2532, concerned a challenge to a conviction of defendant for traveling in interstate commerce for the purpose of engaging in illicit sexual conduct in violation of 18 U.S.C. section 2423(b). In affirming the conviction, the court held that defendant's entrapment defense fails because the evidence incontrovertibly establishes that he was predisposed to commit the offense. The court rejected defendant's claim that the government's conduct was so outrageous that due process considerations would bar a conviction as meritless, as well as defendant's claim that the district court erred by refusing to suppress his post-arrest statements. Lastly, the court held that district court did not err in rejecting the manufactured jurisdiction defense, or in imposing the sentence enhancement.
In re Siggers, 08-1214, concerned a defendant's request for authorization to file a second/successive habeas relief from his first-degree murder conviction. In denying the request, the court held that, considering the strength of the evidence presented by the government at trial, defendant's allegations fail to establish a prima facie showing that the constitutional errors he alleges probably resulted in the conviction of an innocent person.
Awkai v. Mitchell, 01-4278, concerned a challenge to the district court's denial of defendant's petition for a writ of habeas corpus from his conviction for aggravated murder of his wife and brother-in-law and sentence to death. In affirming the denial, the court held that defendant has not overcome the strong presumption that counsel's conduct fell within the wide range of reasonable professional assistance and therefore cannot satisfy Strickland's deficiency standard. Further, even assuming that defendant had shown that the Supreme Court of Ohio's assessment of his counsel's effectiveness was unreasonable, he still cannot show that the court's conclusion that he had not satisfied the prejudice prong of the Strickland ineffective-assistance test was also unreasonable. The court also held that defendant's counsel was not deficient in the presentation of mitigation-phase evidence, and rejected defendant's claim of prosecutorial misconduct as procedurally defaulted.
Related Resources:
Content For You