Monitoring Radio Doesn't Turn Meal Breaks Into Work Time: 6th Cir.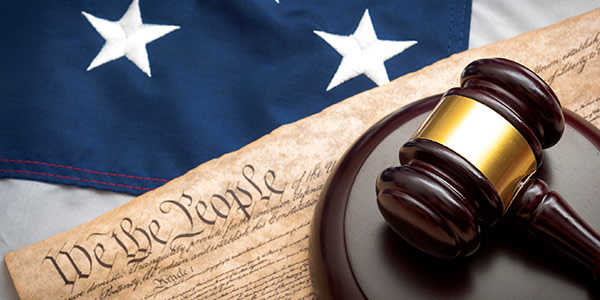 Meal breaks are generally supposed to be a time when employees aren't working. After all, if they're working during their break, then it's not really a break, is it?
That's what some current and former security guards at Detroit's MotorCity Casino thought. Their bargaining agreement with the casino allowed them to take 30-minute paid breaks and use the employee cafeteria, but they weren't allowed to leave the casino property and had to respond to calls over their radios.
Monitoring the radios, they claimed, was compensable work time, not a break. The Sixth Circuit, however, disagreed.
The Case Law Doesn't Look Good
Whether stuff an employee does during a break is compensable depends on whether that stuff 's "predominantly for the employer's benefit." The Fair Labor Standards Act requires only that the employee not be "engaged in the performance of any substantial duties."
Unfortunately for the guards, the case law just wasn't on their side. "Numerous courts" addressing similar facts with police officers and security guards have said the act of having to carry and monitor a radio doesn't automatically convert meal time into work time. Monitoring a radio is just a "de minimis activity, not a substantial job duty."
The Facts Don't Look Good, Either
The facts weren't on the guards' side, either. Bolstering the Sixth Circuit's affirming summary judgment in favor of the casino were the facts that, aside from a few restrictions like having to monitor the radio and not leaving the casino, guards on break could pretty much do whatever they wanted. They could "eat, read, make phone calls, use the Internet, and watch television." Basically, the guards claimed that the constant radio chatter interrupted their ability to relax.
On the other hand, frequent interruptions to the break time -- for example, having to respond to an emergency -- could convert the breaks into compensable time. On this record, though, that wasn't the case. The guards actually "stipulated that such interruptions occurred only occasionally -- and even that may be an overstatement." One guard, employed for 10 years, couldn't recall ever missing a meal break because of an emergency.
Nor does prohibiting an employee from leaving the property, by itself, convert a break into work time. Again, the key factors are what the employee's doing during the break and whether that activity is for the employer's benefit. Making an employee stay on the property in order to do things for the employer during a nominal break period is past the limit. However, "being stuck at the casino," but being able to do what you want during the break, doesn't translate into doing work for the employer.
Related Resources:
Content For You