3 Legal Tips for Business Name Changes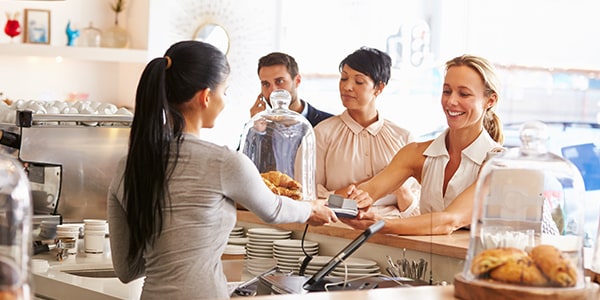 It's time to update, so you're considering a brand overhaul and a business name change. Many companies do it, both big and small.
Blackberry used to be Research in Motion until it named itself after its most popular product, while Apple Computers simply streamlined by turning into Apple. Recently, the tech giant Google grew too big for one name, adding Alphabet. So it is common and can prove profitable to change your business name. Just remember these three legal tips, plus some, for when you begin.
Three Legal Tips
There is a lot to a business name change. But every great journey starts with small steps. Here are a few you must take.
Research Trademarks: Before you invest in a brand that someone already has claimed -- and this does happen -- make sure to research existing trademarks. You could end up in a legal dispute with another company, rather than focusing on building your business, if you don't do your research in advance.
Notify the State: Your business is registered under a particular name right now and in order to change that, you must inform state authorities. Each state has its own regulations regarding business name changes and required notice, so make sure to follow procedure. There will likely be a small fee in addition to a required filing. The bonus here is that if you -- for whatever reason -- missed the fact that your new name is in use in the state, the authorities will let you know (but that just covers your state and doesn't immunize you from intellectual property disputes arising elsewhere, so don't skip step one).
Notify Tax Agencies: You must inform federal and state taxation agencies of your name change and ensure that all accounts associated with your business also reflect the updated name change. Small administrative errors and misunderstandings can lead to long and expensive exchanges with these agencies. To avoid issues, update the authorities via the specific processes required. Failure to fill out the appropriate form or follow process can result in major problems ... These can be fixed of course, but it's better to nip them in the bud.
Plus This
Don't forget that a name change means addressing a lot more than just a few state and federal agencies. You have to have new cards, signage, advertising, a new website and possibly new domain name, an updated social media presence, a marketing strategy to reach new people and good communication with existing customers about what is happening, and more. This is a complex project not to be undertaken alone.
Talk to a Lawyer
If you're planning a name change or need guidance on any aspect of business operations, talk to a lawyer. Make sure you take the rights steps. Get help.
Follow FindLaw for Consumers on Google+.
Related Resources:
You Don't Have To Solve This on Your Own – Get a Lawyer's Help
Meeting with a lawyer can help you understand your options and how to best protect your rights. Visit our attorney directory to find a lawyer near you who can help.
Or contact an attorney near you: