3 Tips to Scale Your Business and Reach the Next Level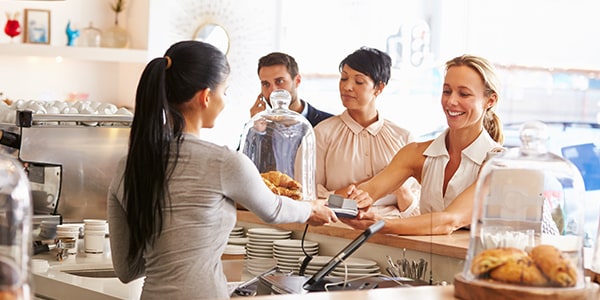 When you first start a business, you do whatever you can to survive and you find people who are flexible and can do as much as possible. But as your business grows, you need to consider how to improve processes and ensure that your expansion and actions are sustainable.
Some startups are never lucky enough to have the problem of scalability. That's because they don't do enough to manage the internal culture and ultimately never reach their full potential. So let's consider a few tips from Doug Bewsher, CEO of San Francisco tech firm Leadspace, who spoke to Forbes about what he's doing to ensure that the trajectory of his company continues onward and upward.
Startup Scalability Tips
Bewsher told Forbes that when he first started working on Leadspace two years ago, he tried to fill the place with people who could roll their sleeves up and do anything, excellent generalists. But after two years in business, as the company finds its way in the world, processes need to be perfected and projections must account for longer time periods, and specialists become necessary. Here's how to approach a growing company.
Time Changes Over Time: Now that Leadspace is established, Bewsher is looking to improve long-term prospects and trying to see further ahead. To do this, people in the organization had to switch gears from just getting things done to planning strategies for getting things done well down the line, which means more considerations and unknowns to account for. "As your company changes and matures, your collective time horizon must change," Bewsher said.
Living With and Learning from Unknowns: While your business is maturing and you are trying to perfect your processes, acknowledge the difficulties that this creates, observe where problems occur, and understand that you will have to manage changes. It's not enough to just announce a new approach and experiment. "Staying true to our values while we develop processes creates a tension," Bewsher said, "that must be understood, acknowledged and managed."
Stay Flexible and Innovative: You need to ensure that your business matures, but you also don't want to lose your youthful edge. While neither you nor your company can stay young forever, you can be receptive and flexible. Try new approaches, see what works, build on your successes, learn from your failures, and no information is wasted. Bewsher advises letting tactics dictate strategy. In other words, figure out what works first -- before you commit to it strategically -- and then make doing more of that your plan.
Talk to a Lawyer
If you have concerns about your startup's scalability or any other aspect of business operations, speak to a lawyer. Get guidance. Make sure you do the right thing for your company.
Follow FindLaw for Consumers on Google+.
Related Resources:
You Don't Have To Solve This on Your Own – Get a Lawyer's Help
Meeting with a lawyer can help you understand your options and how to best protect your rights. Visit our attorney directory to find a lawyer near you who can help.
Or contact an attorney near you:
Content For You