5 Budgeting Tips for Startups and Small Businesses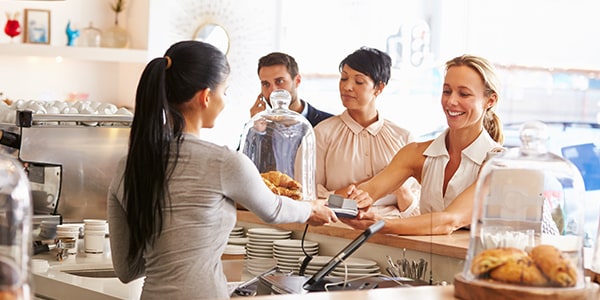 Half of all small businesses close their doors within five year of opening. There are many reasons for this and many. Overwhelmed by other issues, financial responsibilities quickly slip to the wayside, and you figure each month that you'll deal with all the figures around April, when taxes are due.
Do not let your finances undo you. Instead, stay on top of expenses with the following five startup and small business budgeting tips, recommended by Small Business Computing.
5 Business Budgeting Tips
Budget by Department: Allocate expenses according to departments and get very specific within each category. The more you know about what you propose to spend and who will be the recipient of these funds before money goes out the door, the better your chances of keeping your business going beyond 5 years.
Overestimate Expenses: Assume everything will cost more than it does and then when that turns out to be true you won't be shocked. Plus, you may be occasionally pleasantly surprised. An ample budget beats a meager one any day and if you have any extras, you can replenish your emergency funds.
Analyze All Expenses: You think you don't have time to keep an eagle eye out on all expenses but you'll have more time than you want on your hands if you don't and your business must close. Being responsible for a sustainable business means more than occasionally asking your accountant if everything's cool. Question all expenses, big and small, and thus you will gain an understanding of where your money goes.
Be Realistic: This is linked to overestimating expenses and watching them closely. Do not assume you will have more cash available to you because that makes things look good on paper. Use cash flow projections to realistically measure your monetary needs, not to feed your dreams.
Check Again Monthly: So you did all of the above and now you feel sure that you are set for a year. Not quite. Take some time every month to review budgets in the context of new circumstances.

Consult With Counsel

If you have questions about how to implement best budgeting practices or any other aspect of business operations, talk to a lawyer. Get guidance that is tailored to the needs of your business.

Follow FindLaw for Consumers on Google+.

Related Resources:

You Don't Have To Solve This on Your Own – Get a Lawyer's Help

Meeting with a lawyer can help you understand your options and how to best protect your rights. Visit our attorney directory to find a lawyer near you who can help.

Or contact an attorney near you: