5 Legal Tips for Small Business Crisis Management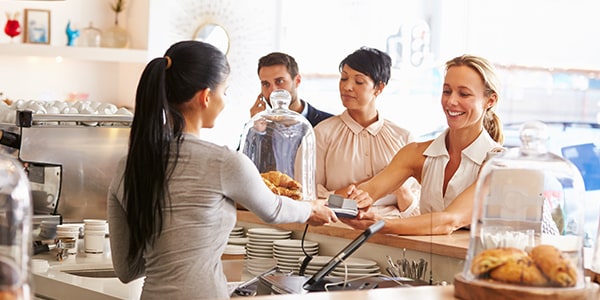 Now that the holiday season is upon us, small businesses need to make sure they are ready to handle just about anything. Before the holiday rush begins, small business owners should take some time to develop a crisis management plan to be ready in case of emergencies, and to minimize risks.
Crisis plans should not only include what to do in case of fire, flood, storms, or other natural disasters, but should also include situations like shootings, theft, overcrowding, fights, and injuries. While each of these situations should be handled differently, below are 5 legal tips to help every small business owner devise a crisis plan.
1. Ask Questions, Don't Answer Them
In any situation where the business could potentially be held liable, learn to ask questions rather than answer them. Responses need to be very carefully thought out. In any legal battle, controlling the information that an opposing party has is critical. In an emergency situation, such as an in-store injury, you don't want employees providing statements that could make the store liable.
Asking customers to fill out incident reports can be helpful and a good way to keep a person busy while waiting for paramedics or an ambulance. It also provides an upset customer with a vehicle to voice their grievance, while delaying resolution, and allowing operations to continue for the day.
2. Train Employees
Employees need to be trained on how to handle emergencies and crises. Whatever policies are put in place should be explained to all employees.
3. Emergency Contact Lists
One of the most important tools you can provide your employees is an emergency contact list. While having the police, fire department and poison control on the list might be obvious, including a direct cell phone number to reach you, or perhaps a family member if you are unreachable, is advisable. If you are in an area where other businesses are nearby, you may wish to speak with a neighboring business about being an emergency contact.
Also, if your business has a dedicated attorney or insurance representative, those numbers may be good to put on the list. However, if you are going to provide a list of numbers, it should be very clear which numbers, if any, can be provided to customers, and under what circumstances they should be used.
4. Patience Is Paramount
While fixing a crisis and getting back to business as usual may be a top priority, rushing a crisis could make things worse. If operations need to stop, even during a very profitable time period, it is best to take the time to carefully assess and fix the situation before resuming operations.
5. Report Incidents to Security, Law Enforcement, and Insurers
When an incident occurs, apart from management being alerted, employees should know when to contact security or law enforcement. Additionally, depending on the type of insurance a business maintains and the type of situation, insurance companies may need to be advised.
Getting help should not be avoided if help is needed. If your business needs help setting up a crisis management plan, speaking with an experienced business attorney might be an important first step that saves your business from disaster.
Related Resources:
You Don't Have To Solve This on Your Own – Get a Lawyer's Help
Meeting with a lawyer can help you understand your options and how to best protect your rights. Visit our attorney directory to find a lawyer near you who can help.
Or contact an attorney near you: