5 Things Not to Do After a Slip-and-Fall at Your Store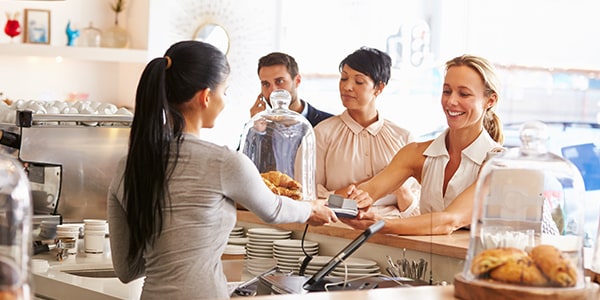 As wintry conditions persist across the country, we've all heard the warnings about trying to avoid slip-and-fall injuries in our stores. But nobody's perfect. So what happens if someone does slip and fall on your business' premises?
While we might know what to do to prevent slip-and-fall injuries from happening, we may not be up to speed on what to do after a slip-and-fall happens -- and especially what not to do after a slip and fall at your place of business.
So here are a few tips to consider, to keep an escalator slip from escalating into a lawsuit:
1. Don't Ignore Hazards.
While you'll obviously want to do this before a slip-and-fall occurs, it's too important to leave out. Being proactive about potential dangers in and around your store can create a culture of care with you and your employees to help avoid injuries before they happen.
And just because the "storm doctrine" gives you time to clean up weather-related hazards like rain water and an icy sidewalk doesn't mean you should leave it any longer than necessary.
2. Don't Ignore Your Employees.
You may be worried about being sued by an injured customer, but you may be surprised to learn that slip-and-fall injuries are the third most-common workplace injury. Therefore you need to take an injured employee just as seriously as an injured customer.
If an employee slips and falls at work, the process is the same as for other workplace injuries: You must report the incident to your insurance company and state workers' compensation officials.
3. Don't Ignore Injuries.
Whether injuries happen to your staff or to your customers, if someone is hurt in your store, you'll want to address it immediately. If medical treatment is necessary, consider calling paramedics right away. It is important to mitigate any further injury to limit your financial liability.
4. Don't Ignore the Severity of the Situation.
In the same vein, make sure you and your employees show the proper concern for anyone injured in your place of business -- in other words, don't joke about it or make light of the situation. An injured customer may be less likely to file a lawsuit if he or she feels like the business is taking the matter seriously.
5. Don't Ignore Your Insurance Company.
As noted above, you'll want to contact your insurance company if an employee is injured on the job. The same is true if a customer slips and falls in your store. Not only is prompt contact necessary after the incident, but there may be follow-up calls and consultations that should get your full and immediate attention.
Slip-and-fall injuries can be scary situations in your store. If you have more questions about what to do, and what not to do, after a slip and fall injury, you can consult with an experienced employment lawyer in your area.
Follow FindLaw for Consumers on Google+.
Related Resources:
You Don't Have To Solve This on Your Own – Get a Lawyer's Help
Meeting with a lawyer can help you understand your options and how to best protect your rights. Visit our attorney directory to find a lawyer near you who can help.
Or contact an attorney near you: