5 Tips to Pick the Right Business Insurance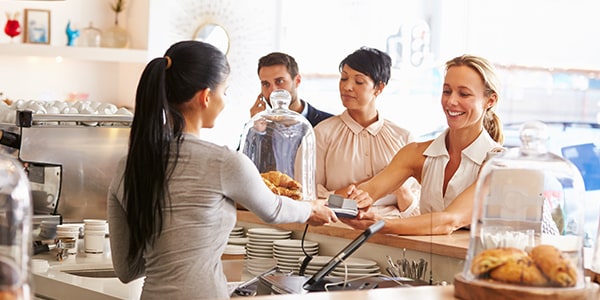 Guest post by Jennifer K. Halford, Esq.
I recently spoke to a group of business owners about different ways to protect your personal assets from the liabilities of your business.
One of the topics discussed was the importance of business insurance. Most of the business owners understood the value of a good insurance plan. However, insurance is expensive.
Many business owners think about cutting insurance costs when business is bad. And some choose to downsize or cancel their policy.
But that is a risky thing to do. What if someone is injured at your business? What if there is a fire? Is saving a few dollars now really worth the risk of paying more out of your pocket if something goes wrong in the future?
Instead of canceling or downsizing your policy, be proactive and get an insurance plan that is a smart investment for your business. Here are five things you must do to make sure you select the correct insurance plan for your business:
1. Check geography: Make a sure your insurance company is located in the United States, preferably in your home state. State and some federal laws govern the insurance industry. But there is no guarantee that a foreign company will operate under the same standards.
2. Spend money: You should shop around for the best policy at the best price. But do not choose an insurance policy based on price alone. It does no good to have a cheap policy that does not protect you and your business.
3. Meet with a real person: There are many cheap offers for insurance online. But beware - the coverage may not be right for your business. ­ Have an insurance agent that is experienced in your industry visit your place of business. Ask the agent to tell you the risks he sees and those the industry carries. Make sure the type of insurance you get covers all of those risks.
4. Have your agent explain the policy: ­You should read your policy to make sure you know what is covered in it. But few business owners have the time to do so. Have your agent tell you what is and is not covered in your policy.
5. Talk to your attorney: ­ Find out what types of risks can be protected against by means other than insurance. You may be able to change your business entity or enforce new policies to minimize risk. Talk to your attorney about what is most cost-effective.
You will never know the true value of your insurance policy until you need to use it. Take time now to make sure you have selected the right policy to protect you and your business.
Jennifer K. Halford is an attorney whose practice focuses on business law and estate planning. She is also a professor at California State University, Chico, where she teaches Entrepreneurial Law.
You Don't Have To Solve This on Your Own – Get a Lawyer's Help
Meeting with a lawyer can help you understand your options and how to best protect your rights. Visit our attorney directory to find a lawyer near you who can help.
Or contact an attorney near you: