Albertsons Sued for No-Spanish Policy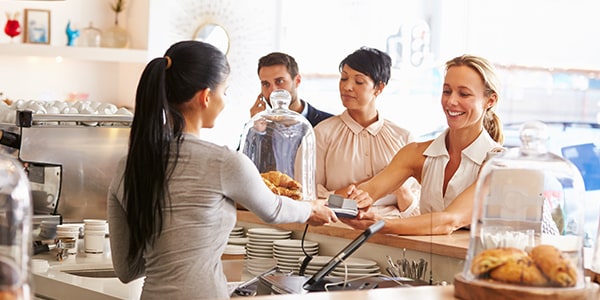 Maybe you're just not all that familiar with the Civil Rights Act. Maybe you thought your HR and in-house legal teams were getting bored and needed a little extra action in their day. Or maybe you're just racist.
There could be any number of reasons why you'd think installing a no-Spanish policy at your workplace and then harassing Hispanic employees would be a good idea. Regardless of your reasoning though, you should know you'll probably get sued by the U.S. Equal Employment Opportunity Commission, just like this San Diego Albertsons did.
Language Barrier
According to the EEOC, the grocery retailer "prohibited Hispanic employees from speaking Spanish around non-Spanish speakers, including when they spoke to Spanish-speaking customers and during breaks," and "managers publicly reprimanded Hispanic employees caught speaking Spanish." The EEOC also contends that it tried to settle the matter with Albertsons before litigation, and that the company took no corrective action, "despite numerous employee complaints."
"Employers have to be aware of the consequences of certain language policies," said Anna Park, regional attorney for EEOC's Los Angeles District Office, which includes San Diego County in its jurisdiction. "Targeting a particular language for censorship is often synonymous with targeting a particular national origin, which is both illegal and highly destructive to workplace morale and productivity."
Free Speech at Work
Unfortunately for Albertsons, Park is right. Title VII of the Civil Rights Act of 1964 protects individuals against employment discrimination on the basis of national origin, including any rule requiring employees to speak only English at all times on the job. Such rules are only permitted if an employer shows it is necessary for conducting business, employees are told when they must speak English, and they are made aware of the consequences for violating the rule. Demonstrating an English-only rule is critical for business purposes is a high bar to meet, and whether Albertsons either wants to make that argument or can back it up is unclear.
"While we cannot comment on this pending litigation specifically," the company said in statement to NBC 7 in San Diego, "Albertsons does not require that its employees speak English only. Albertsons serves a diverse customer population and encourages employees with foreign language abilities to use those skills to serve its customers."
The EEOC's lawsuit is seeking monetary damages for the employees discriminated against, as well as "injunctive relief intended to prevent and correct discrimination in the future."
So maybe don't institute an English-only rule at your workplace. Or, if you're considering one, talk to an employment attorney first.
Related Resources:
You Don't Have To Solve This on Your Own – Get a Lawyer's Help
Meeting with a lawyer can help you understand your options and how to best protect your rights. Visit our attorney directory to find a lawyer near you who can help.
Or contact an attorney near you: