An Excuse for Egg Nog: Can Drinking at Work Pay Off?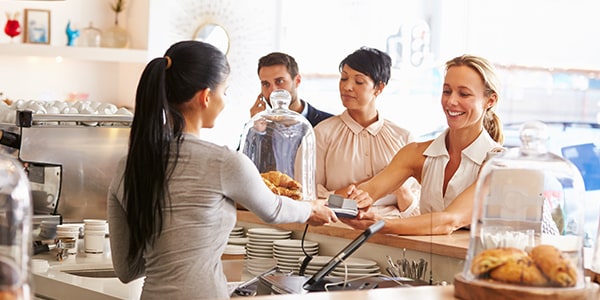 Should you allow your employees to take a nip (or three) of egg nog during work hours this year?
The boozehounds over at The Huffington Post seem to think so, declaring that a little bit of drinking at work could go a long way. As Hemingway might have said, getting a little buzzed at the office might actually help your staff get their creative mojos working.
But legally speaking, is it a smart idea to allow drinking at work?
Creativity on the Rocks, With a Twist
Does being buzzed really get the creative juices flowing? Well, kind of. A University of Illinois study published in 2013 found that individuals who were moderately intoxicated (averaging between 0.071 and 0.082 percent blood alcohol concentration) were slightly quicker than their sober counterparts at noticing changes in their environment. The study also found that sober subjects outperformed the buzzed crowd when a task involved working memory tasks.
HuffPo characterizes this research as supporting the theory that a "creative peak" is reached at a 0.075 percent BAC. This is also (unsurprisingly) the sales pitch of a beer called "The Problem Solver," which invites you to imbibe it to reach this creative pinnacle. This claim is likely based on a 2012 study that found individuals at a .075 percent BAC were quicker at a creative problem solving task and were more likely to perceive their solutions "as the result of sudden insight."
Legal Reality Comes Rushing In
So you might have picked up that we're skeptical about the benefits of drinking at work. These studies may suggest that buzzed workers are more likely to think they're having an "ah ha!" moment, but being intoxicated also decreases their attentional control and memory.
Even if this research is sound, mixing alcohol into your business may leave you with workers who are inspired but inattentive -- hello slip-and-fall injuries. They may be creatively "juiced," but your boozy employees may also be more likely to say inappropriate things to clients and coworkers -- hello sexual harassment suit.
Creativity can be sparked in many ways, but you may wish to consider the riskier legal side effects of introducing booze into your workplace before uncorking some "inspiration."
Follow FindLaw for Consumers on Google+.
Related Resources:
You Don't Have To Solve This on Your Own – Get a Lawyer's Help
Meeting with a lawyer can help you understand your options and how to best protect your rights. Visit our attorney directory to find a lawyer near you who can help.
Or contact an attorney near you:
Content For You