Are Your Emails Fair Game When Your Company Is Sued?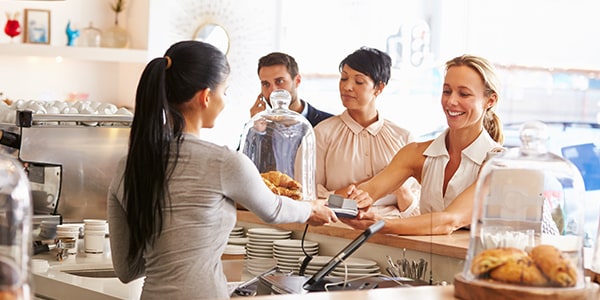 Think your work emails are completely private? Think again. They may not be so confidential when your company gets dragged into court.
Uber's Chief Executive Travis Kalanick found this out the hard way when a federal judge ruled that the rideshare company had to disclose Kalanick's emails in a California lawsuit accusing the company of deceiving customers. Fortune reports that last week's ruling upheld an earlier ruling by a magistrate judge allowing executive emails to be reviewed for evidence of Uber's tipping practices.
Does this mean all your business' emails are fair game in a lawsuit?
Discovery and Emails
When a small business is sued, documents which are relevant to the allegations in the lawsuit may be subject to discovery. Typically, discovery comes in the form of requests from each side for information and documents that would shed light on the subject of the lawsuit. In the last few decades, courts have slowly caught up to the prevalence of emails in the business world, so emails are generally fair game for these requests.
But unlike asking for boxes and boxes of paper documents, most e-discovery can be accomplished by copying electronic files onto a DVD or two. If your company receives a request for emails from a certain date and time, it may be your legal obligation to give them up.
Limitations on e-Discovery
Because it's so easy to share thousands of emails digitally, litigants are often a bit zealous in discovery requests (often called demands for production of documents) for email evidence. But there are some legal ways for business owners to keep plaintiffs from going on an e-fishing expedition. For example, a business owner can argue that:
The emails aren't relevant. Discovery requests generally must have some particularized likelihood of uncovering something relevant to the legal claims at hand.
The emails include trade secrets/proprietary information. Emails which may contain trade secrets may be protected from discovery, although a judge or neutral third party may need to evaluate whether the material in question is actually proprietary information.
The emails are cumulative/duplicative. Since requests for emails may cover tens of thousands of documents, your company may argue that such a broad request is likely not to add anything of relevance that isn't mirrored in other similar requests by the other party. Uber tried this tactic and failed, citing the availability of emails from general managers to avoid releasing executives' emails.
If you're concerned about your business' email being dragged into court, contact a business attorney today.
Follow FindLaw for Consumers on Google+.
Related Resources:
You Don't Have To Solve This on Your Own – Get a Lawyer's Help
Meeting with a lawyer can help you understand your options and how to best protect your rights. Visit our attorney directory to find a lawyer near you who can help.
Or contact an attorney near you: