Beyond Cash: Top 3 Incentives to Compensate and Inspire Employees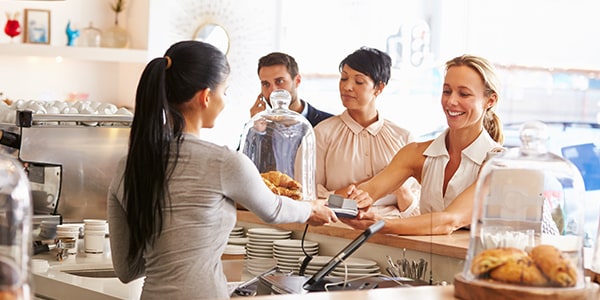 When it comes to motivating employees to perform, businesses frequently need to look beyond direct compensation. While the wages being offered may be competitive, in the market, other factors such as benefits, and even those pesky intangibles, can be critical to attracting and retaining top talent.
Apart from high salaries, high quality health insurance, good retirement benefits, large bonuses, and consistent merit raises, some employers wonder: what else can I do to attract and retain top talent. Below, you'll find three of the top incentives employers can offer.
1. Free Up Your Workers' Own Cash
Cash is, and always will be, king. While you may already have benefits, annual bonuses, and even merit raises, in place, there are other basically free incentives that can be provided that essentially put more cash in your employees' pockets.
For instance, offering employees that commute significant distances the opportunity to work remotely, while it may not cost anything, actually puts money in the employee's pocket by saving them gas money, not to mention their time. Additionally, parents may be able to save considerably on child care costs if flexible scheduling is available, particularly if flexible hours and remote work is allowed together.
2. Office Competitions
Creating competitions within the office for both work related, as well as non-work related, matters can help with overall morale, as well as productivity. Commonly, sales teams will compete to see who can make the most sales either within a team, or between different teams. Sometimes there is an actual reward, or sometimes it's just for bragging rights. So long as employees are not sabotaging each other to win, creating competition can help improve productivity significantly and inspire employees by tickling their competitive spirits.
A common non-work related competition involves those fancy new fitness tools everyone seems to either have on their wrist or in their pocket. Offices across the country have competitions to see who can get the most steps in on their pedometers, over the course of a week or month. Also, employers can consider starting rec league sports teams, or even putting small gyms in the office. These sorts of competitions and activities encourage healthy behavior by your employees, which is good for employees, and likely good for business too.
3. Celebrate Everything and Everyone
Holidays are fun. Birthdays are fun. Although there's always going to be a few people who don't want to be involved, celebrating peoples' birthdays, and every holiday, by having some food, both healthy and unhealthy, will help bring people together for some socializing, and hopefully lead to higher morale and feelings of appreciation.
Employee appreciation is shockingly cheap, and surprisingly rewarding for employers. Even if an employer doesn't want to waste time with idle chit chat and parties, kind words of encouragement will go a long way to show an employee that their work is appreciated. And appreciated employees tend to work harder and get better results.
However, employers should be cautioned against simply guessing which intangible benefits are best, and should talk to employees, and potentially conduct surveys, to ensure that new benefits will have the intended results.
Related Resources:
You Don't Have To Solve This on Your Own – Get a Lawyer's Help
Meeting with a lawyer can help you understand your options and how to best protect your rights. Visit our attorney directory to find a lawyer near you who can help.
Or contact an attorney near you: