Motivating Employees: 5 Cheap, Legal Tips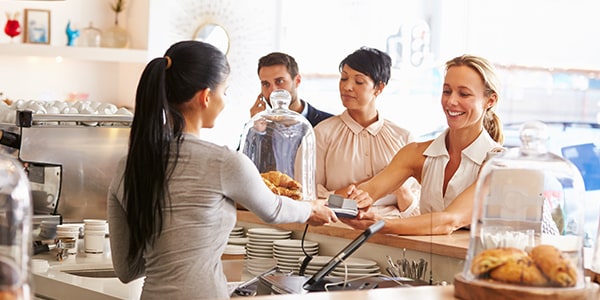 Like Dolly Parton, many employees feel they must pour themselves a cup of courage to endure the 9 to 5 grind. But some employers are trying to make the work atmosphere more pleasant for the sake of productivity, moral and fun. A number of creative and affordable tips exist for employers to keep workers happy, AllBusiness reports.
But while thinking outside-of-the-box might be brilliant, it's important to stay legal. Here are five tips to employers for keeping worker-bees content while staying within legal boundaries:
Tip #1: PTO for Volunteering
The first tip suggests offering personal time off to employees for supporting charitable causes. Studies show that corporate citizenship improves performance, builds leadership skills, and promotes teamwork, AllBussiness reports.
Paid time off to volunteer can be good for employers, employees, and the community. But from the legal end, it is important that volunteering policies be clear. A charity tied to religion or politics could spell legal trouble for an employer. A great way to deal with this is to have a list of volunteer opportunities clearly outlined in the employee handbook.
Tips # 2 & 3: Face Time with the Boss, Say Please and Thank You
These tips encourage employers to give employees the time of day and praise them for a job well done. Suggestions include opting for in-person meetings with an employee rather than via instant message and sending a handwritten notice that conveys genuine gratitude and praise when a project is successful.
From the legal side, it's perfectly alright to be nice and appreciative, but don't come across as too friendly. It is important to not appear as though you are showing preferential treatment to a particular employee. To the contrary, your employees will be anything but happy if they believe you are sexually harassing them or, alternatively, showing preference to others and unlawfully discriminating against them. So thank you notes for all, instead of thank you drinks and dinner for some.
Tip #4: Telecommuting
Although Yahoo's new CEO would beg to differ, many business owners still believe telecommuting is a great way to save money, boost productivity, and keep employees happy.
Telecommuting is becoming an increasingly common option in the workplace. Still, it is important for employers to flesh out a thorough telecommuting policy. To prevent legally shaky misunderstandings, clear guidelines should exist on working hours, compensation, and using company property while telecommuting.
Tip #5: Let Workers Vent
As you follow tip #4 and sing praises of your employees, you also need to give them the opportunity to talk to you. Employees need to feel their concerns are being heard, AllBusiness writes. One way to achieve this is by arranging one-on-one meetings. If the feeling is shared by several employees, an anonymous survey is another option.
From a legal standpoint, the anonymous survey could be a safer option for both workers and employers. The anonymity of the feedback will give both employees and employers peace of mind and prevent the perception of retaliatory discrimination.
Communication and clarity are key to following these tips without legal liability. Although everybody's working for the weekend, maybe after these tips, the work-week will feel a bit more like the weekend.
Related Resources:
You Don't Have To Solve This on Your Own – Get a Lawyer's Help
Meeting with a lawyer can help you understand your options and how to best protect your rights. Visit our attorney directory to find a lawyer near you who can help.
Or contact an attorney near you: