Uber, Lyft Drivers in NYC Get Minimum Wage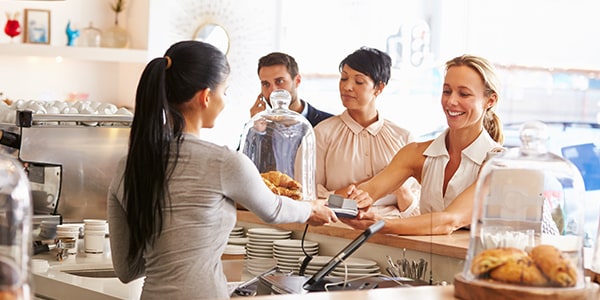 The legal issues swirling around driver pay for ridesharing apps like Uber and Lyft normally centered around whether those drivers were classified as employees or contractors. State and federal minimum wage, overtime, and unemployment laws generally only apply to employees, so as long as drivers were independent contractors, the companies could pay what they wanted.
That was until the New York City's Taxi and Limousine Commission stepped in and set a new wage floor for Uber and Lyft drivers in the city. The first such minimum wage for app-based drivers in the country, NYC set the rate at $17.22 per hour after expenses or $26.51 per hour gross. So how will that affect drivers, fares, and the companies?
Minimum Compensation
The $17.22 per hour reflects the city's $15 per hour minimum wage for typical employees along with contract drivers' payroll taxes and paid time off, and will go into effect at the end of the year. That's opposed to an estimated $11.90 that most app-based drivers are currently earning per hour after expenses.
Both Uber and Lyft opposed the move. Lyft told Engadget the new minimum wage "will undermine competition by allowing certain companies to pay drivers lower wages, and disincentive drivers from giving rides to and from areas outside Manhattan." And Uber warned, "the City Council's legislation to increase driver earnings will lead to higher than necessary fare increases for riders while missing an opportunity to immediately reduce congestion in Manhattan's central business district." In August, New York City imposed a cap on the number of ride-hailing cars on city streets.
Union Cooperation
The new, gig economy workers found an ally in old fashioned worker unions. "Today we brought desperately needed relief to 80,000 working families," said Jim Conigliaro, Jr., founder of the Independent Drivers Guild, an affiliate of the Machinists Union which has long been advocating for ridesharing driver pay security. "All workers deserve the protection of a fair, livable wage and we are proud to be setting the new bar for contractor workers' rights in America."
Minimum wage requirements can be complicated, and based on overlapping local, state, and federal laws. Contact a local commercial attorney to make sure your small business is complying with wage and benefit requirements in your area.
Related Resources:
You Don't Have To Solve This on Your Own – Get a Lawyer's Help
Meeting with a lawyer can help you understand your options and how to best protect your rights. Visit our attorney directory to find a lawyer near you who can help.
Or contact an attorney near you: