There's No Small Biz Quick Fix for Diversity, Inclusion Issues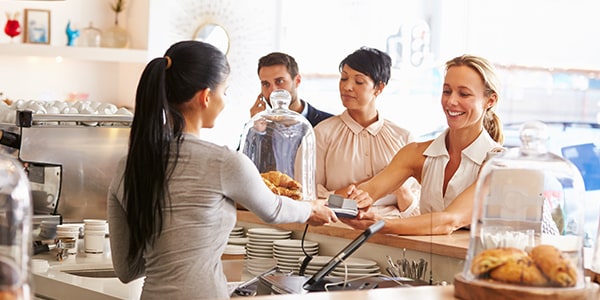 Just about every business, small and large, wants a diverse team of executives, managers, and staff. Primarily, diversity in backgrounds and opinions can make your company better, attracting more customers, clients, and prospective employees. Beyond that, you could get in trouble legally if your company isn't diverse or inclusive enough. So, how do you get there?
It's no surprise that many small businesses are turning to tech to solve their diversity deficits. But, while there are some great new tools available to address certain diversity issues, businesses can't only rely on the latest AI to overhaul their workplace.
Diversity of Tech Options
Fast Company highlights some amazing new apps, programs, and artificial intelligence designed to reduce gender and racial bias in recruiting and hiring, as well as examining who is already successful in your company and how to hire more similarly skilled employees. Some apps can even monitor in-company communications and provides "inclusion analytics" and feedback on the language and tone of memos, emails, and texts.
And while the latest technology might be a good start or icing on your diversity cake, it can't carry the whole load. Just ask Amazon. The company was looking for the "holy grail" of hiring algorithms, and trained its computer models to seek the best applicants based on resumés received by the company over the past decade. But it found one fatal flaw. Because most of those resumés came from men, Amazon's AI taught itself that male candidates were preferable, and the company scrapped its recruiting algorithm altogether after discovering the anti-women bias. So, don't go handing over your hiring decisions to the machines just yet.
To Include, or Not Include Tech
There are non-tech ways to legally increase workplace diversity and inclusion. Providing EEO training to your management team, targeting diverse audiences when posting job ads, and crafting an effective affirmative action plan can do much of the human legwork that HR tech can't. Additionally, not all tech is programmed with the latest state statutes on corporate diversity.
If you really want to make a difference to your small business's diversity and inclusion (without getting into more legal trouble), talk to an experienced employment attorney about your options.
Related Resources:
You Don't Have To Solve This on Your Own – Get a Lawyer's Help
Meeting with a lawyer can help you understand your options and how to best protect your rights. Visit our attorney directory to find a lawyer near you who can help.
Or contact an attorney near you: